Eigen offers high quality, cutting-edge components to a diverse range of customers in the electrical & electronics field. We are a trusted supplier of a wide range of electronic components and assist both electronics manufacturers and their suppliers, including insert molding companies, in delivering close-tolerance parts with zero defects. We possess the capabilities to handle production runs of large size and capacity to manufacture components to the highest standards.
Stamping Electrical Components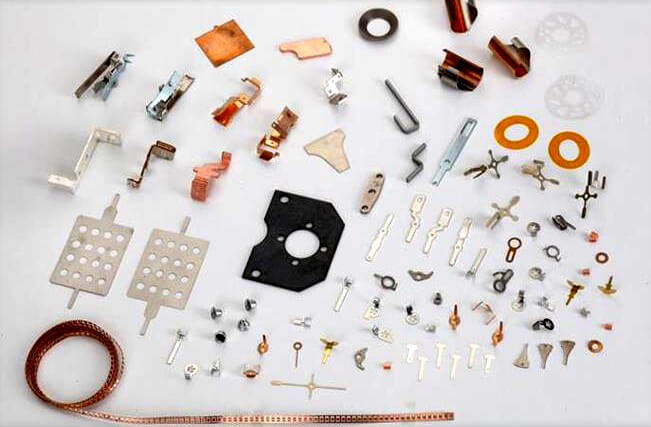 Eigen works with a variety of companies to design and manufacture electronic components. A few of the components stamped for electronics applications are
Caps
Connectors
Couplings
Disc stampings
Enclosures and housings
Fittings
Sensors
Shells
Sleeves
Eigen has catered to various sections of the electronics industry with metal stampings used in component assemblies for metering and monitoring, indicators and controls, electrical distribution and electronic components.
Our short lead times and multiple delivery options have made us a trusted supplier for electronics facilities around the world.
We work to the customer's specifications very precisely. In many cases, our engineers work directly from the customers' blueprint or part drawing to determine which of our processes will produce the electronics component most efficiently.
Our engineers and technicians can offer input right from the design stage, making the electrical components more economical to produce. Additionally, our capabilities include many secondary processes such as coating, heat-treating and plating, which can also add to the profitability of your finished systems. We also render service for short run manufacturing, prototypes, specialty packaging, and assembly service for many electronics stamping products.
Our typical application areas include:
O/L Relays & circuit breakers (ACB, MCB, MCCB)
Miniature motors
Electronic article surveillance
Tube fuses
Electronic time locks
Frequently Asked Questions