The words Industrial Engineering evoke an image of heavy duty machinery in our minds. Despite being heavy duty, this industrial equipment has to be extreme precise and reliable in addition to being robust. Eigen ensures that your machinery has precise and perfect metal stamped and fabricated parts for your industrial needs.
Precision Metal Stamping & Precision Sheet Metal Stamping for Industrial Engineering OEMs
Eigen provides precision metal stampings and fabricated parts for the Industrial Engineering industry's biggest markets, including agriculture, construction, and power generation. We supply parts large and small – brackets, electrical housings, interior components – all of which are custom-manufactured to match our customers' specifications. Our stamped metal parts and sheet metal fabrications consistently exceed customer expectations.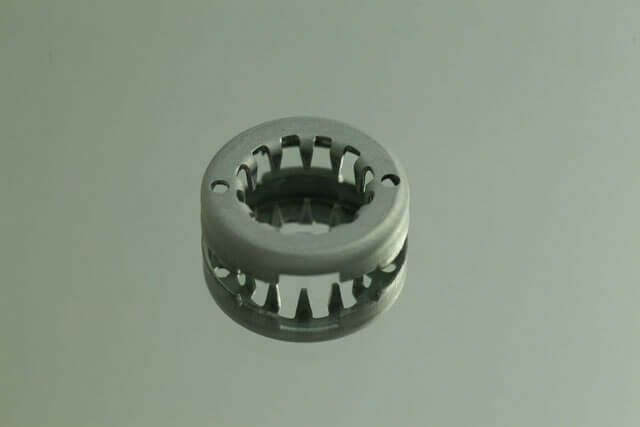 Our experienced engineers and technicians use the latest cutting-edge equipment to produce dimensionally perfect, tight-tolerance parts and components for industrial machinery. We pride ourselves on the consistency of our parts and our quick turnaround times.
We work with a range of materials and alloys, including titanium, cold rolled steel, and stainless steel; specialty materials can be sourced upon request. We maintain a large inventory of sheet metal, in various gauges, to meet your unique requirements.
Our Typical Application Areas are:
Modular jacks
Electronic Energy meters
Industrial Batteries
Impact matrix printers
RFID Devices
To complement our metal stamping and metal fabrication capabilities and add greater value to our finished parts, we offer numerous secondary services. Our value-add services save you time and money by reducing or eliminating the need for additional processing on your end. We are a one-stop shop for fabricated and stamped metal parts.
Finishing, painting
Anodizing
Assembly
Machining
Milling
Drilling & tapping
Deburring & cleaning
Heat treating
Welding