Consumer durables manufacturers know that success depends on continuous innovation, design and reliability. The time to market is a top competitive advantage that needs to be capitalized upon. That is where Eigen comes in; our expertise provides designers of consumer electronics with the components they need to bring competitive, reliable products to market on time and save costs.
Our products include electrical connectors for use in an end connector for active optical cables as well as mobile antenna parts, mobile phone chassis and so on. From concept to completion, Eigen can complete the design/engineering, die building, and stamping in a condensed time frame.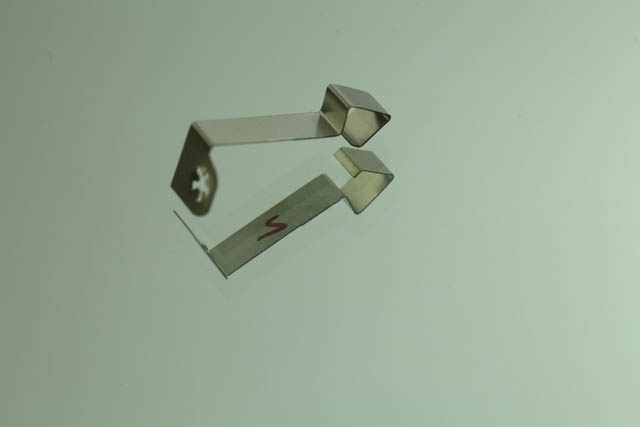 Eigen has also been the leader in the manufacture of precision metal stampings and formed metal parts for medical and surgical applications. Implantable medical devices often involve creative stamping solutions when working with complex alloys such as titanium and other metals.
Precision stampings and assemblies for medical applications produced from stainless steel, tantalum, titanium, are produced to extremely tight tolerances and specifications. Applications include such critical functions as surgical instruments, medicine delivery systems and other medical devices.
We cater to some of the biggest names in the market like 3M, TVS and so on. There's a bit of Eigen in every consumer durable. Delivering precision in some of the most vital components for consumer durables and hospital equipment is our commitment.
Our typical application areas:
Mobile charger contacts
LH & RH terminals
Connectors
Types of Automotive Connectors:
Mini-splash-proof connections, circular connectors, Deutsch DT-compatible connectors, and more are some of the types of sealed automotive electrical connectors available. 
The four major types of wire connectors are as follows:
Inline or cable connectors

: Cables with inline or molded connectors that can be plugged into another receptacle (either a stationary instrument or another cable)

Chassis or panel connectors:

Attached to the chassis or panel of a piece of equipment, these connections allow users to plug cables into a piece of stationary machinery.

PCB mount connectors:

Connectors for attaching wires and cables to a printed circuit board (PCB) (e.g., pin headers, screw terminals, board-to-board connectors)

Splice or butt connectors:

Insulation displacement connectors, also known as splice or butt connectors, are used to provide a permanent connection between two pieces of wire or cable.
Examples of typical automotive wire connectors are listed below:
Anderson Connectors

Metri-Pack Connectors

AMP Superseal Connectors

Weather Pack Connectors
What Does OEM Mean Within the Automotive Industry?
OEM stands for 'original equipment manufacturer.' OEM auto parts are indistinguishable from the components themselves when it comes to fit and function. Aftermarket auto parts are not always a perfect fit for your vehicle because the original connectors manufacturer does not manufacture them.
To guarantee that a replacement part is entirely compatible with the vehicle and manufactured to the same quality standards, some consumers opt to purchase original equipment manufacturer (OEM) parts while repairing their vehicles.
Manufacturing Service for Electrical Connector Components
We guide consumers in making informed decisions about electrical products at a time when these products are more essential to global economic and environmental issues.
Eigen was founded on the principle of giving our customers access to premium electrical components at affordable pricing. Through our many years in the industry, we have become the go-to experts for all electrical components.
Among India's finest automotive electrical connectors suppliers, Eigen Electrical connectors has risen to prominence as a top choice for big brands. We offer an extensive selection of electrical components, including but not limited to switchgear, measuring instruments, gadgets, APFC panels, switchboards, etc.
Why Eigen for Electrical Connectors?
The success of consumer durables firms depends on constant innovation, design, and consistency. Here is where we come in; Eigen's experience equips consumer electronics product designers with the building blocks they need to develop and manufacture high-quality, competitive goods on time while keeping costs down.
Some examples of our wares are mobile antenna components, mobile phone chassis, and electrical connections used in end connectors for active optical cables. Design, engineering, die building, and stamping may all be completed in a short amount of time by working with Eigen.
Frequently Asked Questions