Eigen, certified AS IATF 16949, ISO AS 9100 D, ISO 45001:2018, ISO 14001:2015 and ISO 9001:2015, has a thorough understanding of the specific requirements of the automotive & ancillary industry.  We have the know-how to produce many different automotive applications including window lift motors, engine knock sensors, door & steering locks, and more.
Eigen helps in designing and manufacturing precision metal stampings for automotive to meet the highest standards at the lowest costs.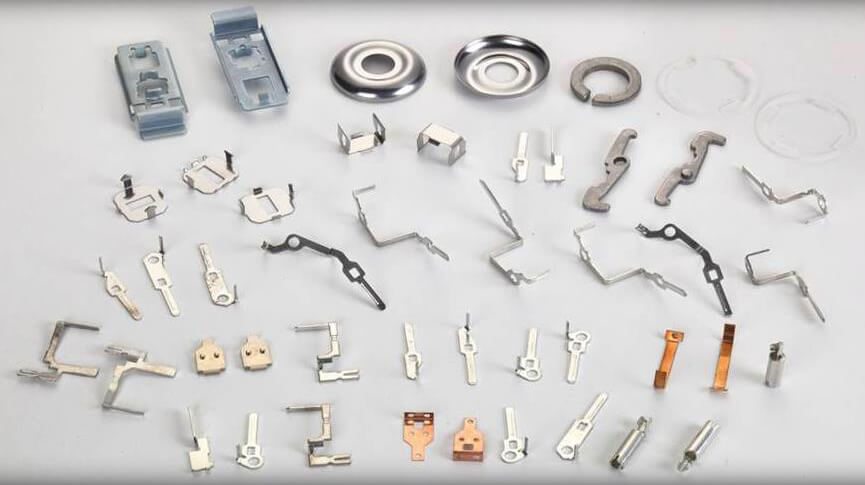 The automotive & ancillary industry makes use of metal stampings more than perhaps any other manufacturing industry today.
There are numerous parts and materials necessary for each of these components, and we have the expertise to manufacture them all.
Our capabilities include prototyping, medium and large production runs stampings. Other products available include intricate, complex, and prototype stampings.
Our capabilities include
3D tool design
In-house tool build
Insert/Over Molding
Exporting
Secondary Operations Include:
Pre-plating and post-plating
Painting, e-coat, and other finishes
Custom packaging
Assembly
Heat treating
Some of the typical applications of our products are:
Window lift motors
Car door lock actuators
Car door and steering locks
Coolant pump sealing
(L-R)light indicators
Engine knock sensors
Starter solenoid valves
Safety Applications
With customers around the globe and unparalleled expertise in the automotive & ancillary industry, Eigen Engineering is the industry leader in automotive metal stampings.