How to Choose a Stamping Press Die Manufacturer?
Home > How to Choose a Stamping Press Die Manufacturer?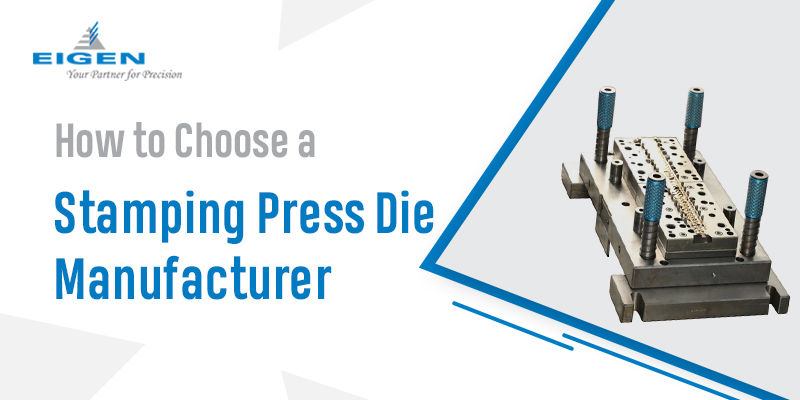 No manufacturer is going to say that they are the worst in the industry, isn't it? Every stamping press die manufacturer decorates their expertise in this industry and how only they can deliver what you want. The question remains, how to choose the right one from the long list of stamping press die manufacturer.
You may belong to industries such as automobile, aerospace, industrial engineering, electrical & electronics, etc. and this means that you can't afford to trust a sub-standard manufacturer for your project.
Here are some tips to help you with choosing the stamping press die manufacturer to handle your customized needs.
Identify Your Specific Needs
One of the first things to do is to identify your specific project needs. While this may seem to be the basic requirement, but interestingly many industries fail to carry out this study on their exact needs. If you identify your specific needs, it will be more productive to talk to the manufacturer and understand their strategy revolving around working on your project. If you are not sure about what you want, then every promising word will be taken as a commitment, but the reality may be far from it.
Research About the Manufacturer
Look for the stamping die manufacturer that has been in the industry for years and have improved their offerings over a period of time. See how they have grown in the past and this will give you an idea about their work ethics. A stamping die manufacturer will only grow if they have good services to offer to the clients. Website, reviews, references, past clients, etc. are a good way to start your research to understand more about your prospective stamping die manufacturer. The time well spent in research will help save more when the project starts with the right manufacturer.
Their Technology Stack
Gone are the days when stamping die manufacturing relied on manual machines and experience. Another important component added here is the technology used in the overall process. So from designing the stamping die to manufacture it, there is a lengthy technology stack being used. Look for what technology the manufacturer is using and how effective have they been in the past. The technology should not just be fancy but the end goal is to save time and money in the overall project.
Go For a Site Visit
Site visits are one of the best ways to understand the stamping die manufacturer. This will help you understand their capability, team, technology, standards, etc. Talk to the engineers on the manufacturing line if possible to understand their approach. During the site visit, you will also be able to see exactly the team works on the existing project, and this will help you see what to expect in the future.
What is Their Quality Control?
Quality is one of the most important things in the stamping dies. If the quality is compromised, then the whole project may go for a toss or result in a sub-standard product. In the overall designing and manufacturing process, there needs to be effective QC in place. This will show that manufacturer cares deeply about the quality and wants to immediately rectify if something goes wrong.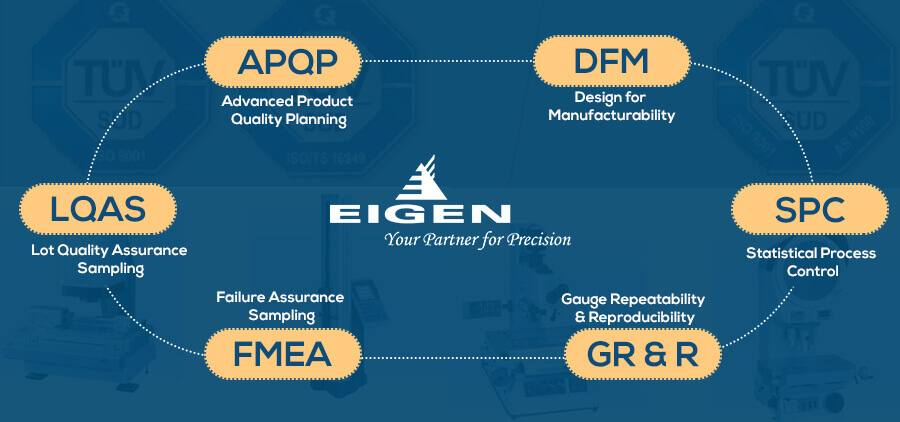 Timely QC not only ensures good quality, but this also saves a lot of time and money required to repair the damages during the later stage of the project. Only a few stamping die manufacturers are ISO certified, and this shows the kind of reputation they have and also narrows your search for best stamping die manufacturers.
The Cost of Manufacturing 
Cost is another important factor that needs to be considered well in advance. One of the things that many miss out is to factor the scrap material. Delivery is yet another aspect that is left to promises and chance. However, it is best to get a clear idea about the scrap, the cost involved, delivery of the finished products, and so on. This will help give a clear picture of the cost involved and then make a decision. The experienced stamping die manufacturers will know exactly how it all has an impact and will know how to handle this best.
Their Location and Outreach
There are times when you have to give out the project in a different city or even countries for a lack of good options. If this is the case, it is crucial to see if the stamping die manufacturer has good outreach globally and how they are connected to the airport and transport facilities. What are their delivery options? How have they been effective in delivery? Have they worked with customers from your area? These questions will help you understand about the delivery and connectivity so that unnecessary delays do not impact your overall project flow.
Stamping Die Manufacturer's Reputation
You will be able to check the stamping die manufacturer's reputation on the website, previous clients, and also by looking at the case studies. This will help you give more clarity on how the stamping die manufacturers handled their past and current clients. Make sure that you understand the reputation clearly before making the final deal. A reputation is built over a period of time providing the best services to the clients. Your research in this area will also have an impact during the project as well.
Eigen: Stamping Die Manufacturer from Years
From the last 15 years, Eigen has lived and many times exceeded client expectations. This helped us reach where we are today in the industry. Eigen has a global outreach and the manufacturing unit is located very close to the Banglore International Airport. With state of the art manufacturing facility and experienced team members always looking to go beyond client expectations, Eigen has a long list of clients around the globe. We are ISO certified and implement strategic solutions to ensure that our clients get the best in every stamping die manufacturing project. We focus on the quality and our technology stack ensures that quantity is also achieved in every project that we deliver.
Ujjwal handles crucial roles like  AGM Marketing, researcher, and is an author for KDDL – Eigen. He currently works with Eigen for implementing proven techniques and strategies for marketing plans on online and offline platforms. An expert in efficiently executing SEO, SEM, email marketing, social media marketing, PR marketing, Print campaigns, etc. Ujjwal has coordinated an efficient marketing team on various creative campaigns and programmatic buying to support various digital cross-promotion efforts. Implement efficient search optimization strategies with the help of collateral material and metrics.
In his former years, Ujjwal has years of experience in a managerial role for several reputed companies. His years of experience combined with the flair of writing help him come up with result oriented strategies for Eigen.