News | 16.03.2018
The 11th Die and Mould India International Exhibition held in Mumbai in April 2018
The 11th Die and Mould India International Exhibition held in Mumbai in April 2018, Hall No 1 C35. is another great opportunity to participate in conventions and trade shows that have a specific market or niche to focus on. By exhibiting our products we will not only have an exposure to customers who are likely to show a keen interest in your product or services and show an inclination to buy.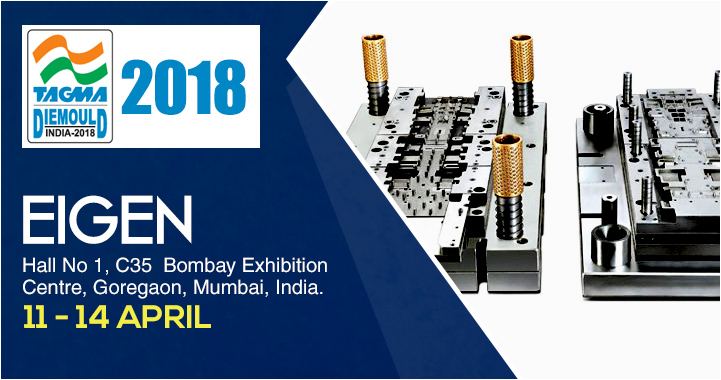 We hope to have something unique and innovative to sell at the international exhibition in Mumbai. We will happily showcase our latest products and cash in on the opportunity to generate sales. Also, it will help us meet and greet the entire tooling fraternity under one roof and showcase our capabilities, innovation, brand new technologies, process, and equipment.
It offers one of the best opportunities to focus on developing the tooling industry and it will provide an impressive indigenous source for the manufacturing industry within the country and help us meet the global standard with ease.