Eigen Conducts General Health Check-up for Shop Floor Employees
Home > Eigen Conducts General Health Check-up for Shop Floor Employees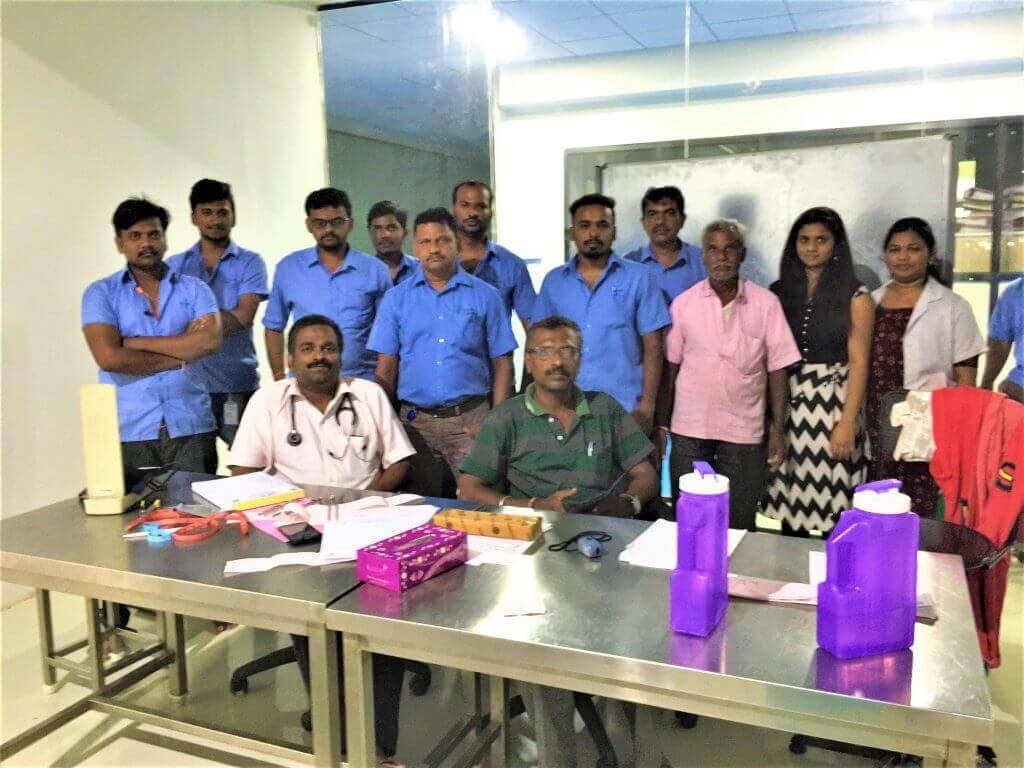 The health and wellbeing of a person doesn't only depend upon illness, but also on stress and insecurities in the workplaces. Many a time, the employees do not take their health as a priority and lack in maintaining a healthy body and mind.
We, at Eigen, understand this and the importance of having regular checks on health parameters. On 15th and 16th of July, we have conducted a general health checkup program for the employees of our Bangalore facility.
Employees at a large number have availed the benefits of this health checkup that took place at Manasa Hospital, Bengaluru.
The general health checkup contained the below tests for the shop floor employees:
Basic Ear Tests
Basic Eye Tests
BP & Random Sugar
Random Blood tests, CBC, Creatinine, SGPT, SGOT, Cholesterol
ECG (co-relating the health condition and as per requirement)
Regular health checkups help the employees to keep track of their health conditions and take preventive measures at the right time. We hope to conduct such periodic health checkups to ensure a healthy workforce with improved productivity.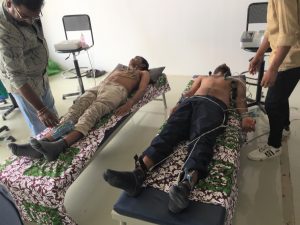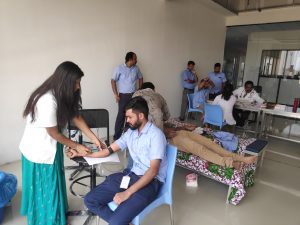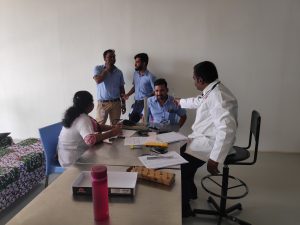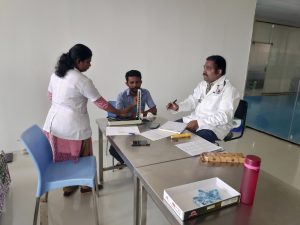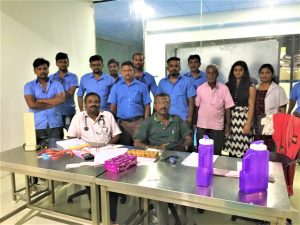 Ujjwal handles crucial roles like  AGM Marketing, researcher, and is an author for KDDL – Eigen. He currently works with Eigen for implementing proven techniques and strategies for marketing plans on online and offline platforms. An expert in efficiently executing SEO, SEM, email marketing, social media marketing, PR marketing, Print campaigns, etc. Ujjwal has coordinated an efficient marketing team on various creative campaigns and programmatic buying to support various digital cross-promotion efforts. Implement efficient search optimization strategies with the help of collateral material and metrics.
In his former years, Ujjwal has years of experience in a managerial role for several reputed companies. His years of experience combined with the flair of writing help him come up with result oriented strategies for Eigen.