Participation of Eigen at Fabtech 2016 Tradeshow
Home > Participation of Eigen at Fabtech 2016 Tradeshow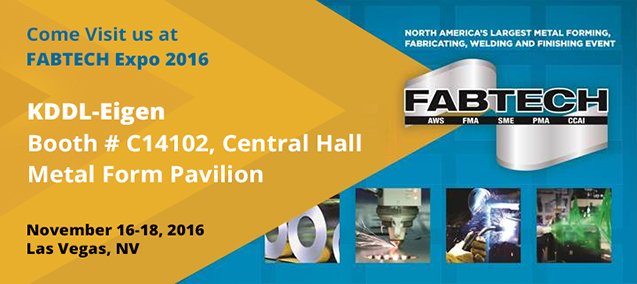 FABTECH gives the Eigen team a great opportunity to interact with customers in a less formal setting while showing them the new technology we are using, combined with new services we are offering, and how it benefits them.
EVENT:
FABTECH, the world's leading exclusive fabricating, welding, metal forming and finishing event. FABTECH provides a convenient venue where you can meet with world-class suppliers, see the latest industry products and developments, and find the tools to improve productivity, increase profits and discover new solutions to all of your metal forming, fabricating, welding, and finishing needs.
This year, Fabtech will be held from November 16 to 18, 2016 at the Las Vegas Convention Center in Las Vegas, Nevada, USA.
Plan to stop by Booth # C14102 in the venue's Central Hall to find out more about Progressive Tooling and Precision Metal Stamping for your company.