Important Factors to Consider for Partnering With Precision Metal Stamping Suppliers
Home > Important Factors to Consider for Partnering With Precision Metal Stamping Suppliers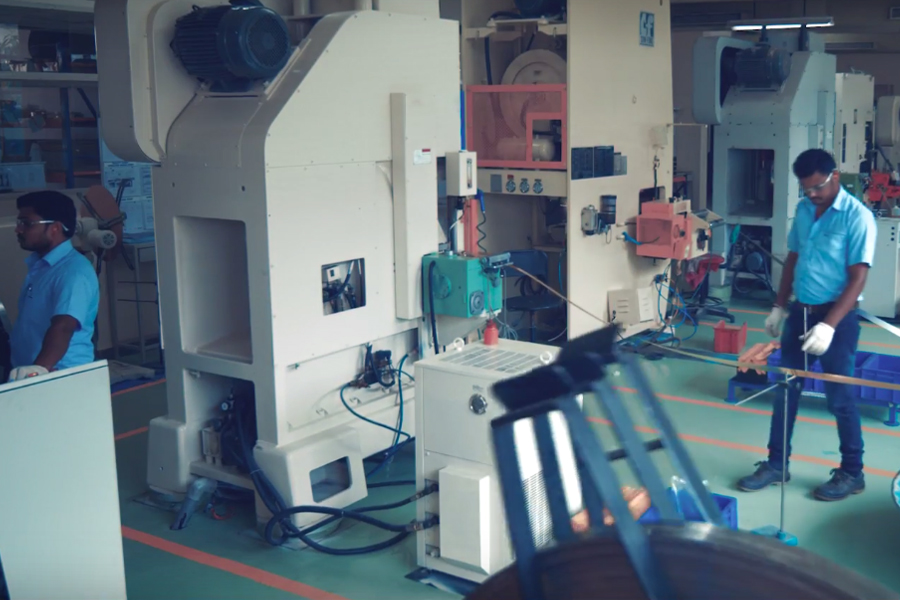 In this technologically advanced world, there is an ever increasing need for metal stamping products. Metal stamping parts are used in diverse industries, and also in our daily lives. The industries that hugely benefit from reliable metal stamping suppliers are aerospace, electrical and electronics, consumer durables, industrial engineering, and so on. There is a long list of suppliers in the market to choose from, and so the customers need to make sure that they only make the right decision. Every metal stamping supplier claims to be the best in the industry, and promises to provide the stamping parts on time, but how do you know for sure? Is the metal stamping supplier reliable? Is the metal stamping supplier going to stick to the promise? Well, the answer hugely depends upon certain important factors. So before a customer partners with the precision metal stamping suppliers, here are certain important factors to keep in mind.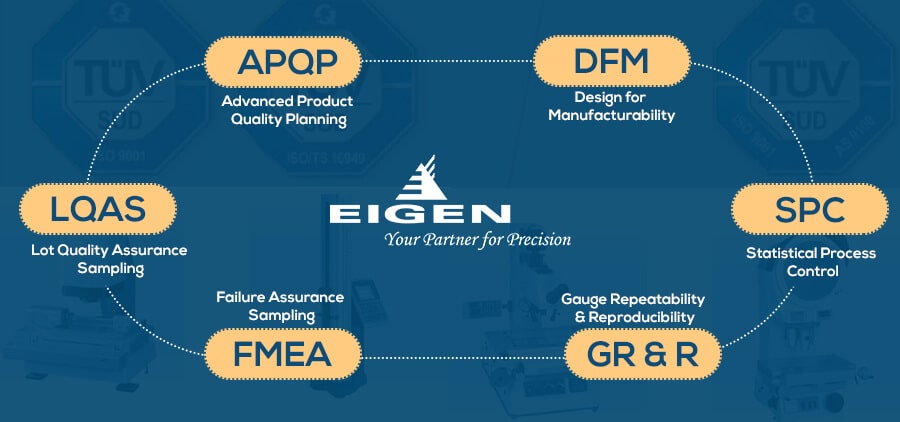 Standard quality expectations
All talks and claims of a metal stamping supplier will be in vain without proper assurance. When it comes to the quality assurance part, ISO certifications are one of the first things that customers need to consider. The customers need to carefully see the certifications received by the manufacturers, and make sure that they are up-to-date with the current standards. A precision metal stamping company that truly cares about providing the best quality products will make sure that every process has a properly defined quality. The quality assurance that the precision metal stamping supplier promises needs to be verified from the starting of the designing process to the final production and packaging of the same.
Robust processes in place
A precision metal stamping supplier that truly cares about providing the best result to customers will make sure that the process is stable and conduct initial research and studies to define capabilities. There need to be robust processes implemented at every stage to make sure that the production of metal stamping products are running on a consistent basis. Apart from having perfect production planning, the supplier needs to also have set parameters to detect problems in the early stages of production so that the problems can be solved efficiently and on time. A continuous monitoring and detection system is what will help the suppliers to do so in the right way. In order to ensure quality on a consistent basis, reliable precision metal stamping suppliers will implement automated inspection systems like video sensors and in-die sensors.
On the other hand, suppliers also use the statistical process control systems that help them in tracking unacceptable variances in the manufacturing processes.
Owning any quality issues
One of the most important factors to consider when partnering with metal stamping suppliers is whether the company is reputed and reliable when it comes to quality issues. Now, how exactly are the customers going to understand this aspect? Well, at times there might be some issues with the quality in rare instances. Various researches conducted in this domain help us understand that regardless of how soundly the quality processes are implemented; there are still chances for quality issues. If this does happen, the supplier needs to take responsibility for the same and provide the best results to clients. The reputed supplier will own the quality issues, and take responsibility for the same. In order to get a better idea of this, the customers need to make sure to get clarity on how efficiently the suppliers handle quality issues, and what is the set criterion for the same.
How is the manufacturing unit?
When it comes to quality in precision metal stamping, it is crucial for customers to make sure that they pay a visit to the suppliers manufacturing unit. A visit to the manufacturing unit will help the customers get insight into how a particular issue is handled, what are the software systems being used, the condition of metal stamping tools, and so on. The customers can also see how the quality control processes in place are implemented. Asking questions to the engineers on production line will help understand how they perform on a particular project.
Partner with Eigen
Partnering with a precision metal stamping supplier is a crucial decision, and so it is always good to only go with the best. At Eigen, we consider all the above-mentioned aspects according to the latest industrial standards. Our delivers are always on time regardless of whether our clients are based in India or in Europe. Our global outreach helps us to provide timely and efficient delivery of precision metal stamping parts to the customers.
Once you partner with us, we will not leave any stone unturned to provide you the best quality products and services. Our promise and dedication towards top most quality has won us many accolades around the globe.
Ujjwal handles crucial roles like  AGM Marketing, researcher, and is an author for KDDL – Eigen. He currently works with Eigen for implementing proven techniques and strategies for marketing plans on online and offline platforms. An expert in efficiently executing SEO, SEM, email marketing, social media marketing, PR marketing, Print campaigns, etc. Ujjwal has coordinated an efficient marketing team on various creative campaigns and programmatic buying to support various digital cross-promotion efforts. Implement efficient search optimization strategies with the help of collateral material and metrics.
In his former years, Ujjwal has years of experience in a managerial role for several reputed companies. His years of experience combined with the flair of writing help him come up with result oriented strategies for Eigen.