Hanover Messe Germany 23 to 27 April' 2018
Home > Hanover Messe Germany 23 to 27 April' 2018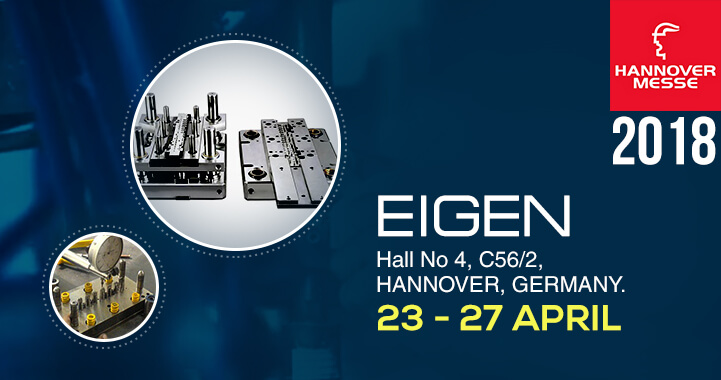 It will be the greatest pleasure for the entire Eigen team to join the world's leading trade show for industrial technology, Hanover Messe exhibition in Germany, Hall no 4, C56/2, April 23rd – 27th 2018. The Eigen team is gratified to join more than 5000 international exhibitors and 200,000 attendees and be a part of the top decision-makers in the world.
This will certainly offer big benefits to businesses of any size and proportion and we are no different. An opportunity that will amalgamate a worldwide exposure to a large number of potential leads along with the experience to communicate at personal levels for both the business and attendee that no other forms of marketing can ever hope to achieve.
We have found a podium to voice our efforts and showcase our contribution towards the rising economy in more ways than one. It will help us showcase our state-of- the-art technology, through technical sessions with competent speakers from across the world and discuss and deliberate on the latest current topics through panel discussions. We are all agog and excited to capitalize on the best market trends and opportunities.
Ujjwal handles crucial roles like  AGM Marketing, researcher, and is an author for KDDL – Eigen. He currently works with Eigen for implementing proven techniques and strategies for marketing plans on online and offline platforms. An expert in efficiently executing SEO, SEM, email marketing, social media marketing, PR marketing, Print campaigns, etc. Ujjwal has coordinated an efficient marketing team on various creative campaigns and programmatic buying to support various digital cross-promotion efforts. Implement efficient search optimization strategies with the help of collateral material and metrics.
In his former years, Ujjwal has years of experience in a managerial role for several reputed companies. His years of experience combined with the flair of writing help him come up with result oriented strategies for Eigen.