How Metal Stamping Manufacturing Process is Expanding Day By Day?
Home > How Metal Stamping Manufacturing Process is Expanding Day By Day?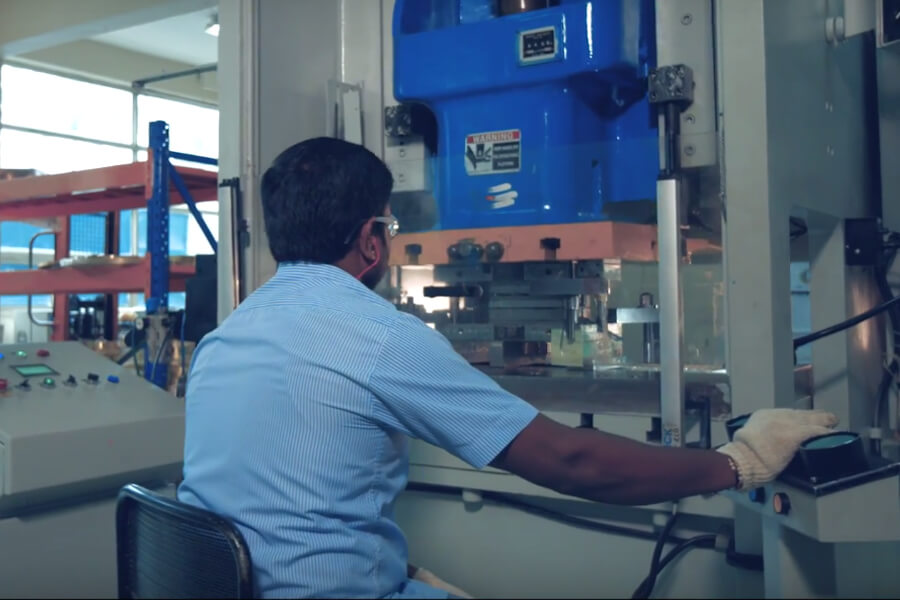 Industries from agriculture to aerospace all rely heavily on the metal stamping manufacturing process.
The reason: Precision metal stamping is able to meet the demands of dimensional accuracy, challenging geometrical shapes and the strength of the product.  Therefore, the metal stamping manufacturing process is increasing in popularity. It is the "hot" new trend because it reduces labor requirements, lowers the production costs and reduces scrap metal and replaces forging and die-casting processes. Because of these features and more, it is estimated that the compound annual growth rate (CAGR) in India is bound to increase in the next five to six years. Yes, metal stamping manufacturing process is expanding day by day.
Seek collaborative ideas
Metal stamping manufacturers realize that building a long-lasting relationship with their customers will help in bringing out the best ideas. Therefore metal stamping manufactures realize the importance of customers with whom they can work through every step of manufacturing and product development.  The metal stamping manufacturing process expands on the basis of collaboration with the customers.
Wider the space lesser the clutter
We cannot reach for anything new if our hands are full of clutter. And yes, clutter can be reduced with the increased room. Could this be true? The demand for precision metal stamping is steadily increasing. Having extra floor space allows metal stamping manufactures to improve their process. You could reduce the clutter by having a continuous flow from station to station. This will help the metal stamping manufacturing process to advance consistency and maximize production house organization. Thus, with more space, you could have the opportunity to provide each sector with an array of production processes with more consistency. The additional floor space you have will give you the opportunity to add processes for clients to serve their specific needs.
Faster speed-to-market
For faster prototypes and more efficient metal stamping manufacturing process, the use of multiple workstations enables the team of the metal stamping manufacturer to be more time flexible. Multiple workstations ensure a longer, uninterrupted metal stamping manufacturing process.  It helps the team to have more realistic project timelines and be more customer consistent.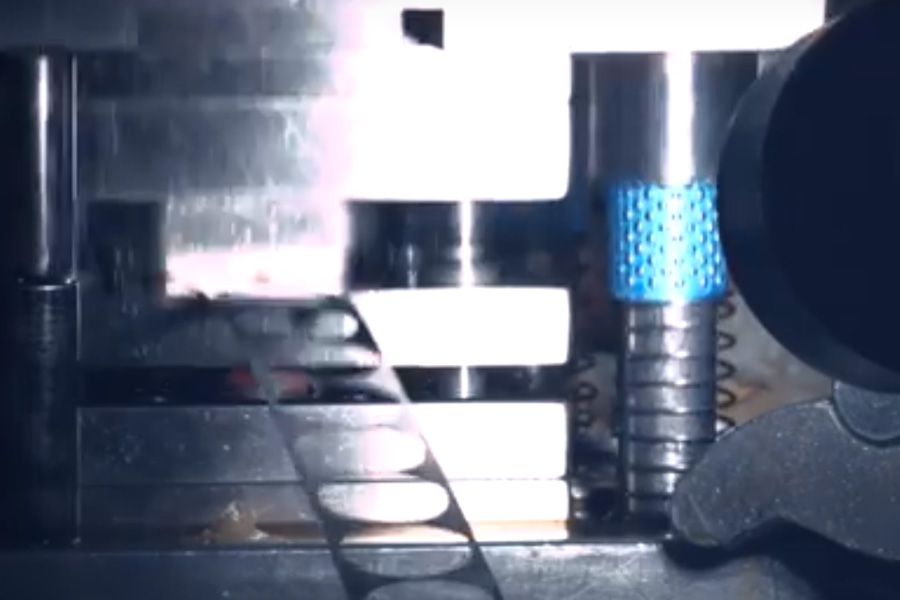 Quick Die Change System is another aspect that influences the speed of production in precision metal stamping. This in effect should be like the flight deck, which changes in a matter of a few minutes. Similarly for a press to be ready to run again in a few minutes, the clamps are released, the transfer rail is to be disconnected. While from one side the tooling exists, from the other side the new tooling should enter. Such systems ensure that the speed-to-market increases. This gives you as a metal stamping manufacturer an upper hand over the competition.
Better material for greater expansion
Expansion of the metal stamping manufacturing process is enhanced by the use of better material. Certain metal stamping manufacturers use cold-rolled and hot dipped galvanized steel. Nowadays, steel with more consistent chemistry is available. Metal stamping manufacturers could eliminate many production problems such as rugged edges on parts or accelerated tool wear if they use the steel with the right chemical properties. Since the go-to material remains the sheet metal, it will achieve a greater market share in the near future making the expansion of metal stamping manufacturing possible.
Metal stamping manufacturers keep the surprises to the minimum in precision metal stamping. Good planning is the key. Use of good material coupled with maintaining excellent timing will ensure that you keep your customers happy. And they make their customers happy. These things ensure that the metal stamping manufacturing process expands day after day.
Ujjwal handles crucial roles like  AGM Marketing, researcher, and is an author for KDDL – Eigen. He currently works with Eigen for implementing proven techniques and strategies for marketing plans on online and offline platforms. An expert in efficiently executing SEO, SEM, email marketing, social media marketing, PR marketing, Print campaigns, etc. Ujjwal has coordinated an efficient marketing team on various creative campaigns and programmatic buying to support various digital cross-promotion efforts. Implement efficient search optimization strategies with the help of collateral material and metrics.
In his former years, Ujjwal has years of experience in a managerial role for several reputed companies. His years of experience combined with the flair of writing help him come up with result oriented strategies for Eigen.