What you Need to Know About Custom Metal Stamping?
Home > What you Need to Know About Custom Metal Stamping?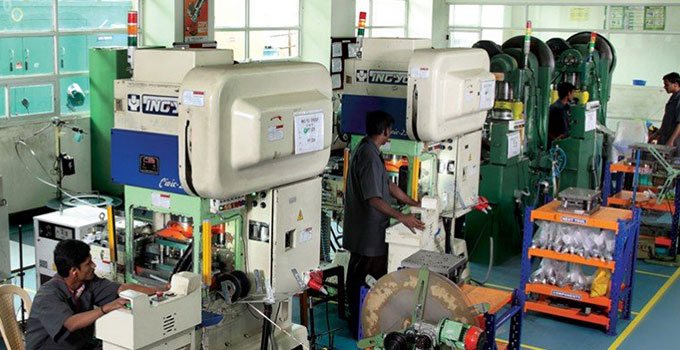 Custom metal stamping is the most common requirement for most industries across the globe. Metal presses are used to produce appropriate stamping components according to the customer's requirements. In this setting, the custom metal stamping die plays an important role. There are numerous companies providing this service, but only few can surely be called the best. If you want to get the best parts, here are some of the important things to keep in mind: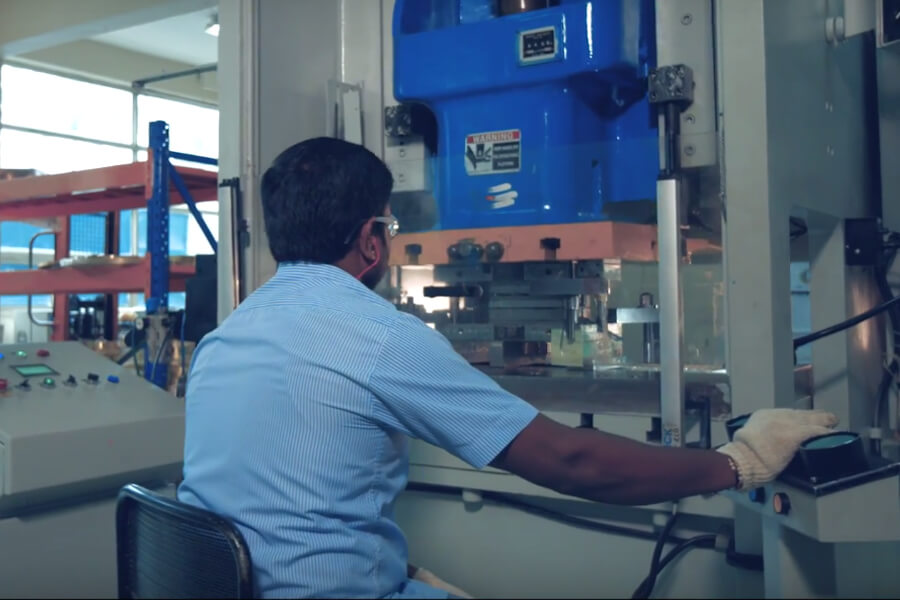 Think about your company's reputation first. Well, when you partner with a custom metal stamping company, you need to carefully consider this option. You have built a reputation in the market with your quality products and reliable standards and any compromise here could mean disaster.  So it becomes essential to see beforehand whether or not the manufacturers can deliver you preferred Stamping Die parts well on time. Another important thing to consider is also their reputation in the market when it comes to custom metal stamping.
What is the material to be used?
When it comes to custom metal stamping the use of material is of extreme importance. You need to look at this aspect well before time in order to get the best results. The material you use should not only be durable but also provide cost efficient benefits in the long term. In order to get the best results, you need to think about the environment your custom metal stamping product will be used, and then consider whether the material you use will be reliable under those circumstances. This will help you get the most out of your investment.
Will there be special finishing?
The very fact that final products need to be as per industry standards and according to your client specification should make you think to get more. Well, when it comes to the custom metal stamping parts there are times when you will need appropriate coating or finishing on them. This can have a great impact on the overall viability of the product in the market. This also enhances the usefulness of the product once shipped to you. However, not all companies provide this service for finished products, and there are only some that can deliver this. So you need to ask this question to the manufacturer in advance.
What is the manufacturing process?
There has been a rapid improvement in the field of custom metal stamping. What seemed practical and relevant a few years ago might not be the same today. In our times, there has been a lot of change in the machines that are used, the time taken to deliver, and so on. However, the manufacturing process is something that will help you understand when and how the finished product will be delivered to you. If there are automated processes and appropriate quality control measures implemented in several stages, it will show that the manufacturer has developed with time and has appropriate technology to stand true to your requirements.
How fast will the order be delivered?
Getting quality is one aspect of custom metal stamping, but getting quantity is equally important as well. Following a tight schedule is important to stick around in the market and be reliable in the customer's opinion. So the manufacturer also needs to have an appropriate process to deliver finished products on time. In the modern era, instant gratification to the customer means a lot. So you need to ask the manufacturer about how soon the finished products be delivered and the schedule that they have for the same. A reputed manufacturer will have an appropriate schedule and will follow it to produce fine results.
What are their quality control standards?
Quality control standards at different levels of manufacturing ensure that customers receive the best products. The process not only helps the finished products to be of great quality, but it also helps to rectify any defects much before the products are being manufactured in bulk. This helps the manufacturer to make appropriate changes in the custom metal stamping die and then start with the manufacturing again. In this way, a lot of time and cost of customer is also saved. So you need to look whether there are appropriate quality control measures being implemented and followed by the manufacturer.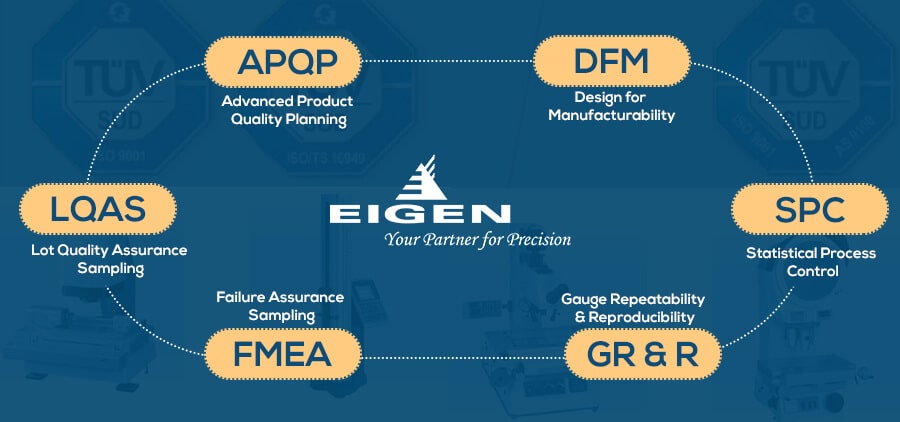 You may be looking at the several needs of your own customer, and so it is only good to carefully consider these points.
Eigen: Your preferred partner from decades
Eigen has been in the field of metal stamping from last 14+ years. The experts working here are aware of the custom requirements that come up every time and again. So all that you need to do is to spell out your requirement to these professionals and they will ensure that you receive only the best finished product.
Ujjwal handles crucial roles like  AGM Marketing, researcher, and is an author for KDDL – Eigen. He currently works with Eigen for implementing proven techniques and strategies for marketing plans on online and offline platforms. An expert in efficiently executing SEO, SEM, email marketing, social media marketing, PR marketing, Print campaigns, etc. Ujjwal has coordinated an efficient marketing team on various creative campaigns and programmatic buying to support various digital cross-promotion efforts. Implement efficient search optimization strategies with the help of collateral material and metrics.
In his former years, Ujjwal has years of experience in a managerial role for several reputed companies. His years of experience combined with the flair of writing help him come up with result oriented strategies for Eigen.