Easy Parameters to Look for In a Metal Stamping Company
Home > Easy Parameters to Look for In a Metal Stamping Company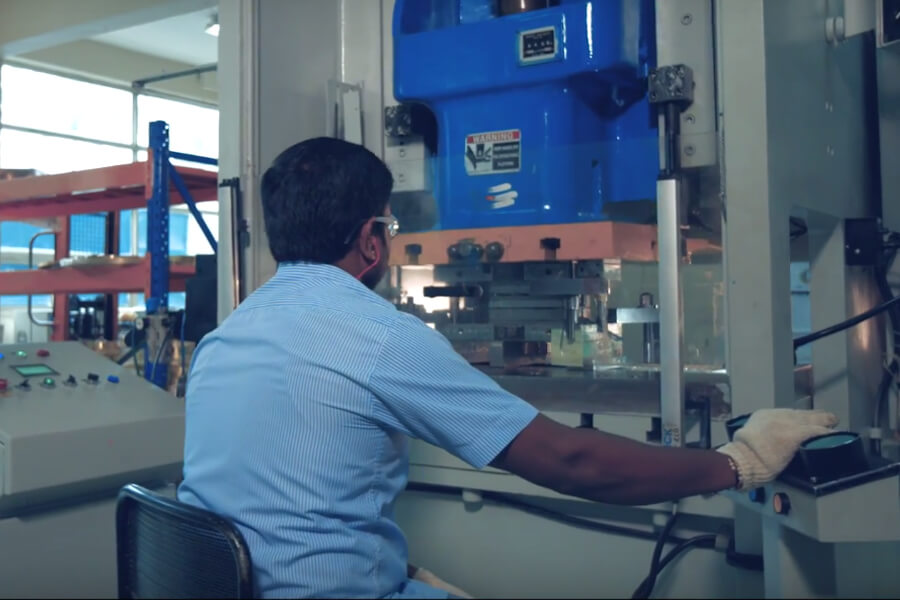 Today, metal stamping Company is a huge growing industry that caters to various industries starting from household appliances to automobiles to aviation. The rise in urbanization and technology has contributed to the growth of this industry. There are some Best metal stamping kits available in the market especially designed for beginners who want to learn and understand all about metal stamping. There is also Metal Stamping Process Guide that guides beginners through the procedure of this whole new world of metal stamping which uses dies to transform metal into various required shapes. However, the challenge ahead of them is to decide on which metal stamping manufacturer is the best for their project in terms of quality and delivery because there are so many precision metal stamping companies out there who claim that they are 'the best'. This article will guide you – as a customer with some parameters that you need to look for during your first visit.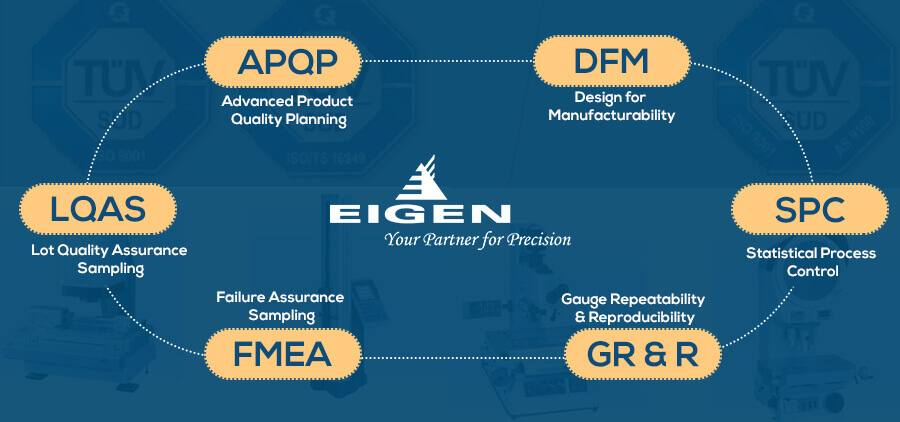 Examine that the metal stamping company is registered under the (ISO) International Organization for Standardization is the first and the foremost thing to find out about the company. Not just looking at the quality of the product in the designing stage but also checking the quality of the end product is essential. Also, examine if the company has a system in place that does continual monitoring and detection through automated inspection equipment to track and prevent problems. The company's goal must be to provide excellent quality that complies with specifications, standards and requirement. Prepare a list of things that will help you to look at whether or not the quality is of top priority with the precision metal stamping company.
This is the next important thing to consider if the company has sufficient capacity available or are expanding to meet your project requirements. If they 'don't' then ask them if they are willing to add capacity in the future if you give them more business. If they 'do' then how soon will they add capacity and accelerate the completion of the project from production to delivery. Also, survey if the premises are clean and well organized and determine if they have an onsite maintenance team to detect the performance of the metal stamping machines.
By talking to the engineers on the floor you will know the work ethics of the company- the number of tool and die makers in a team, their training and so on. Request to talk directly to an expert or the single point of contact who can answer your questions regarding new designs and cost-effective methods. During the conversation try to gauge if the point of contact is carefully listening and comprehending your requirement because this will give you confidence whether this metal stamping company will work alongside with you to build on your business brand name. Added advantage would be that it will help you grasp as to how much knowledge the staff has and how far they can push themselves to achieve the desired goal. Find out if any of the metal stamping products before it reaches the final stage gets outsourced because that will determine the quality of work that you can expect.
It is good to ask the company to provide few references of customers that they have worked with in the past which will indicate the precision metal stamping company's potential and their skill in terms of success. Conversing with the previous customers will tell you if they were happy and satisfied with the services and you will be in a better position to decide if this company fits your needs.
Eigen: Your metal stamping partner
At Eigen, our loyal customers just don't buy our products and services but an experience that can never be forgotten. We are updated with the latest technologies that help in delivering high-quality services and that makes us the world's premier metal stamping service providers. We are a team of over 200 skilled workforce which includes proficient engineers and technicians that undergo strenuous training to keep up with the pace and we work together to achieve success.
Ujjwal handles crucial roles like  AGM Marketing, researcher, and is an author for KDDL – Eigen. He currently works with Eigen for implementing proven techniques and strategies for marketing plans on online and offline platforms. An expert in efficiently executing SEO, SEM, email marketing, social media marketing, PR marketing, Print campaigns, etc. Ujjwal has coordinated an efficient marketing team on various creative campaigns and programmatic buying to support various digital cross-promotion efforts. Implement efficient search optimization strategies with the help of collateral material and metrics.
In his former years, Ujjwal has years of experience in a managerial role for several reputed companies. His years of experience combined with the flair of writing help him come up with result oriented strategies for Eigen.