How Does a Precision Metal Stamping Supplier Show Commitment to Quality?
Home > How Does a Precision Metal Stamping Supplier Show Commitment to Quality?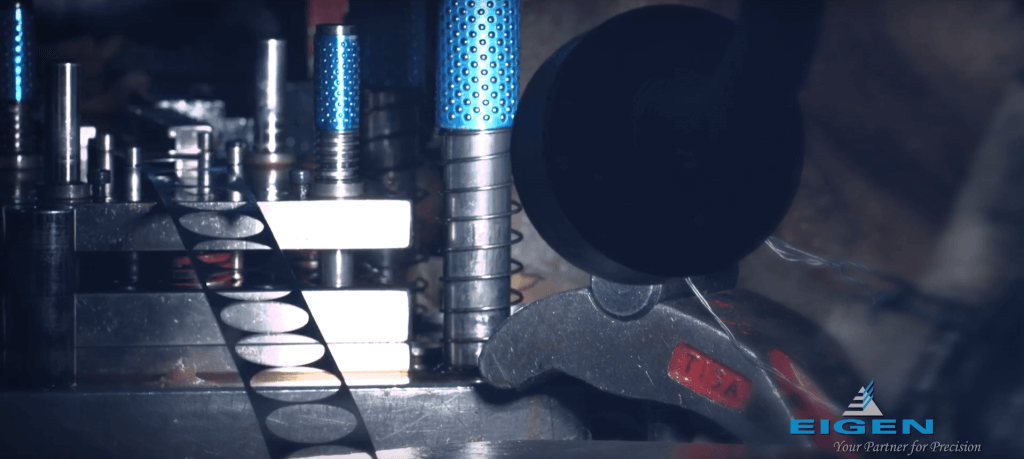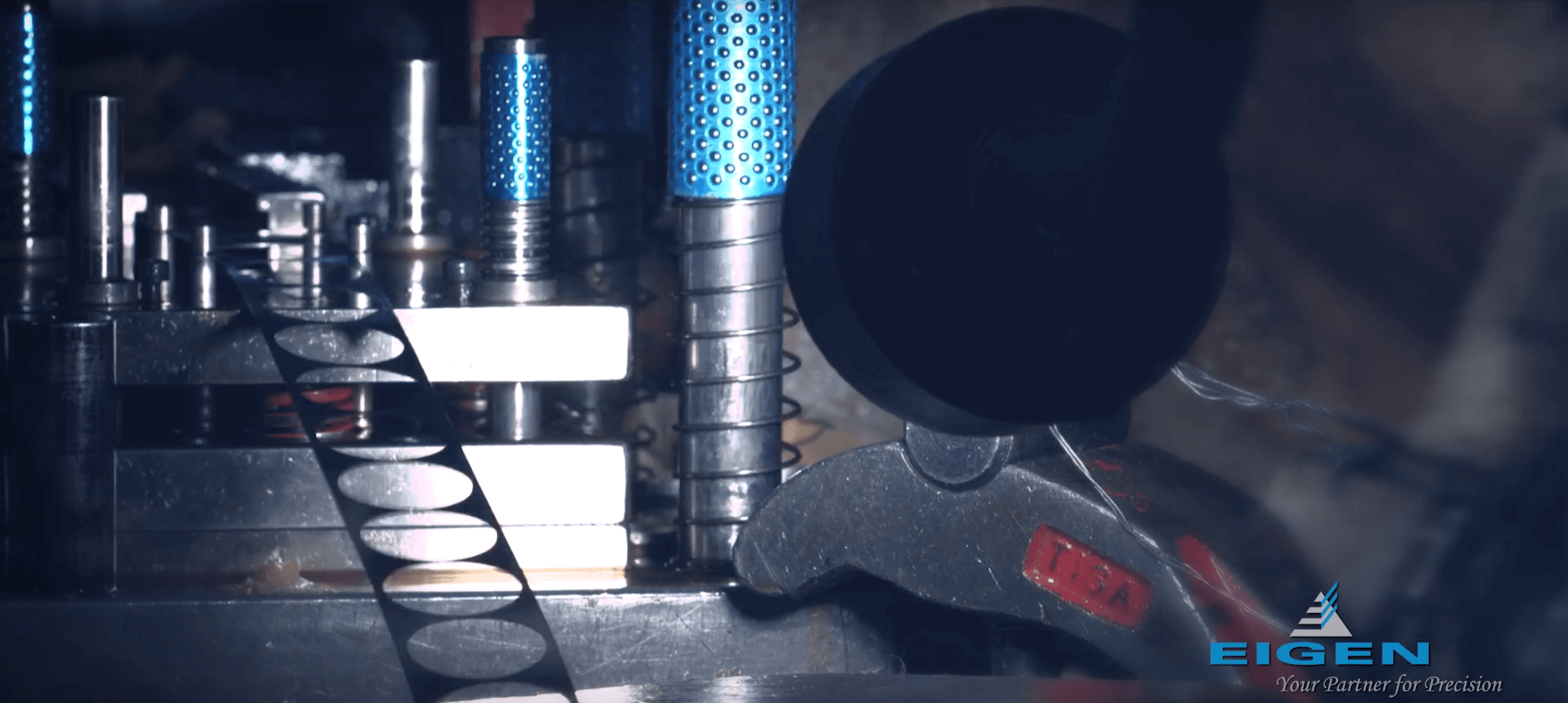 There are many industries that constantly need precision metal stamping parts for efficient functioning. In order to operate smoothly, these industries rely highly on precision metal stamping supplier. Almost all the suppliers in the market proclaim to be giving the best quality results; but how do you know for sure? Well, there are certain proven ways in which the industries or customers can identify whether the precision metal stamping supplier they opt for is really showing commitment towards quality. Here are certain important ways in which the commitment to quality can be identified.
Use of advanced technology
There are many traditional methods in metal stamping, but most of them as the name suggests, have become old. We are living in times when customers want highly reliable and top quality products in the shortest times. How can this be possible with the traditional methods? Well, it's not really possible. There are highly reliable and advanced technologies available in the precision metal stamping field. The suppliers claiming to show commitment towards quality should have the advanced technology implemented from the designing to manufacturing, and then finally shipping of the finished products.
Quality certifications
It is one thing to talk about great quality, and a completely different thing to get certified for good quality from an international organization or ISO. The ISO certifications are a proof that the suppliers of precision metal stamping are reliable and known for ensuring quality in all their processes. It is important for the customers to first get an idea about the certification, and then make sure whether or not these are up-to-date. This will work as assurance towards ensuring that the supplier has all the right standards and certifications. In this regard, Eigen stands tall in the precision metal stamping market. Eigen has four ISO certifications that are enough for you to understand the exceptional quality that you can expect from us. We make sure to live by our reputation in the market and always stick to our commitments.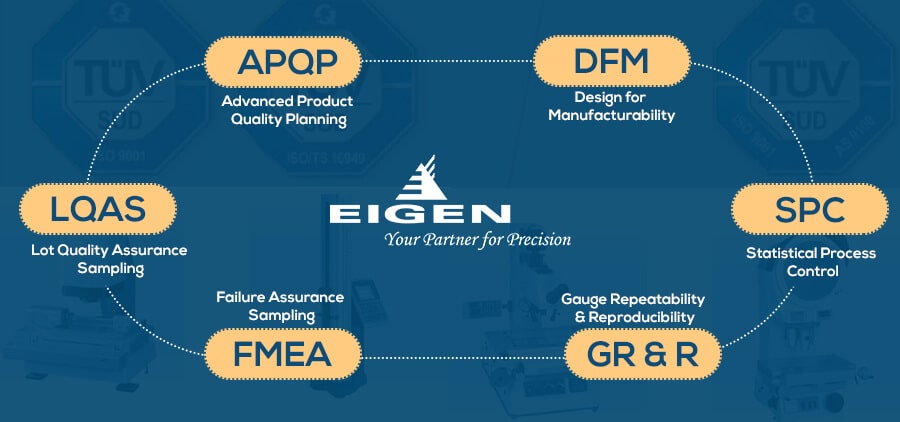 Quality control processes
What good is commitment to quality without the proper quality control processes implemented in the right areas?  The customers need to make sure that there are appropriate measures taken to ensure quality in every area, from the designing to manufacturing of the metal stamping products. The supplier needs to implement and meticulously follow up with all the processes to ensure that nothing is left out to chance. The proper quality control processes will give an idea that the supplier is serious about whatever takes place in the overall progression of the metal stamping project.
Transparent functioning
A good metal stamping company keeps the customers in the loop in every aspect of the project. From the inception of an idea to the designing of the tool, and then the manufacturing and delivering the appropriate metal stamping parts, the suppliers that are committed towards good quality keep customers in the loop. The operations are transparent so that customers will know exactly what stage their project is in and can plan for the necessary steps accordingly.
An organized structure
Apart from the right technologies, appropriate manpower, and latest machines, the suppliers also need to have an organized structure. There should be various teams assigned for designated tasks. For example, there should be a dedicated team that only works for tool designing, and a team that only works for the installation and maintenance of the same. This will ensure that everything takes place in an organized fashion, and the final product is delivered on time.
Good reputation in the market
It is challenging to get a good reputation in the metal stamping field, and the suppliers need to work really hard to ensure all the customer requirements are taken good care of on time. Before partnering with precision metal stamping suppliers, the customers need to carefully consider the reputation in the market. One of the best ways here would be to consider the past and present clients. A good reputation is synonymous with a long list of clients.
Eigen: Dedication to quality from Decades
Our dedication to good quality can be identified right from the time when customers make their first contact with the company. Eigen is a precision metal stamping company that takes pride in their commitment towards quality.  We put forth every effort to make sure that our customers get only the top quality results. So right from replying to queries on time to delivering tons of precision metal stamping and other such solutions well within the set timeframe, we reflect our commitment towards quality. Once the project is handed over, the other teams such as the designing, manufacturing, and the quality control teams will ensure that great quality is maintained throughout the process.
Eigen takes every project on a serious note. Whether it is a small project that will run for a week or a long project that will run for years, we sure know how to keep our customers happy. We implement latest technologies and strategies that help us deliver the best results to our customers. All that we need to know is your requirements, and we will provide the best possible results in the precision metal stamping industry. Our ISO certificates are an assurance that we'll only provide you with the best services.
Ujjwal handles crucial roles like  AGM Marketing, researcher, and is an author for KDDL – Eigen. He currently works with Eigen for implementing proven techniques and strategies for marketing plans on online and offline platforms. An expert in efficiently executing SEO, SEM, email marketing, social media marketing, PR marketing, Print campaigns, etc. Ujjwal has coordinated an efficient marketing team on various creative campaigns and programmatic buying to support various digital cross-promotion efforts. Implement efficient search optimization strategies with the help of collateral material and metrics.
In his former years, Ujjwal has years of experience in a managerial role for several reputed companies. His years of experience combined with the flair of writing help him come up with result oriented strategies for Eigen.