Precision Tooling Vs. Super Precision Tooling: Difference Explained
Home > Precision Tooling Vs. Super Precision Tooling: Difference Explained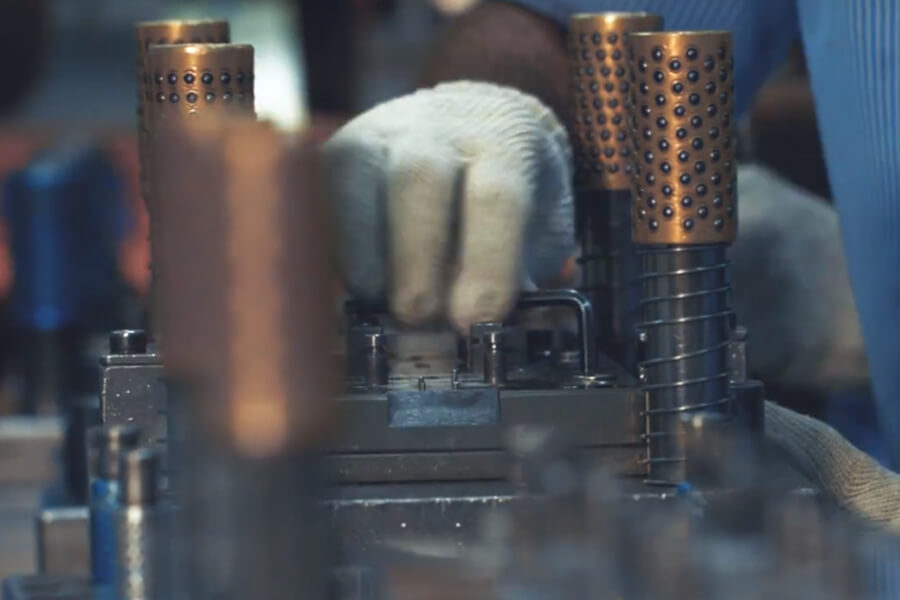 For more than 2,000 years, various precision tools have served different purposes in machining technology. Precision tooling can play a variety of roles in production. 
Each of them can be a potential source of quality issues that, if not addressed, can result in significant losses for the company in the long run. Most people are unsure whether they should use precision tooling, or super precision tooling. 
Fundamental Differences
Precision tooling is intended for high-volume workpieces with low tolerances, whereas super precision tools produce parts with extremely tight tolerances. Precision tooling frequently involves more finishing than super precision tools and necessitates more labour. 
Super-precision specialty tools are frequently made from materials that are not found in standard manufacturing equipment, such as tungsten carbide inserts, which have high wear resistance and can sustain higher cutting speeds.
Complex measuring systems are frequently used in super-precision equipment to continuously monitor and adjust the position of the cutting edge relative to the workpiece surface or maintain a certain degree of accuracy throughout its use.
A multimillion-dollar cutting system that extends the production activity necessitates precision tooling and maintain it at a constant level of accuracy to meet customer specifications. 
Medical or pharmaceutical products, for example, that require high precision and precise measurements, frequently rely on super precision tools to achieve their final goal.
Why is Precision important?
Precision is an important factor when the metal parts need to meet specific design specifications and be repeatedly mass-produced. In such cases, manufacturers use super-precise turning centres to produce complex workpieces with meticulously precise detail and form tolerances efficiently and uniformly.
These ultra-precise turning centres combine best-practice design with hardware and software that is integrated into a production machine tool capable of consistently delivering precise results with minimal person-hours. Super precise turning centres, which are ideal for intricate items with a high level of detail, allow delicate part handling, and finish the components in a single setup.
Also Read- How Precision Tool and Die Inserts Can Reduce Lead Time
Precision stamping has the ability to work with a variety of materials and pre-configure them to manufacture complex parts to provide high repeatability, accuracy, and exceptional finish quality in a cost-effective manner. It also includes the careful use of tools to minimize the variation between production runs, regardless of time scale. 
Most manufacturers rely on the speed and accuracy of precision stamping and tooling to produce high-quality parts that meet exact specifications in a relatively short period of time.
EXPLORE OUR PROGRESSIVE TOOLING SERVICES
What Are Super Precision Tools?
Most machine tools have standard resolutions of 0.0001 inches.  
The new industry specifications sometimes require machinery with 0.000010  programmable resolution capabilities. 
Modern super precise turning centres provide accuracy in the lower range of diamond-turning machines, with cylindricity of less than 1-2 μm and turning out pieces in the 2 μm range.
Super-precise turning centres aid manufacturers achieve standards of up to 0.5 μm. 
Precision Tooling Vs. Super Precision Tooling-Manufacturing Costs
The most significant disadvantage of super precision tooling is its high manufacturing cost. Super-precision tools are frequently more expensive than conventional tools. Special personnel required during the setup process incur additional costs. Therefore, these are less cost-effective in the long run. 
The time and money required to set up these tools may be detrimental to its operational feasibility. 
Super-precision tooling programs necessitate far more detailed data than standard programs and numerous additional features. 
For example, higher-priced software can produce accurate models that are much finer than those produced by the standard precision tool, giving you greater accuracy and a smaller finished product. 
Also Read- Metal Stamping Manufacturers – Provides Best Precision Metal Stamping
Which one is better- Precision Tooling or Super Precision Tooling?
In the precision dies and tooling industry, precision tooling is often seen as more appealing due to its ability to produce higher-quality products at a lower cost because it can achieve a higher standard of quality and precision at a lower cost. Precision tools are frequently used without extensive training or experience.
Super-precision tools, on the other hand, frequently necessitate more time to learn how to use them effectively. Super-precision equipment is frequently large and complex, and it takes a great deal of experience to set it up in the first place. They're frequently made of materials that won't work with other types of production tooling, such as monocrystalline diamond (MD) inserts for super-precision milling or wire EDM.
Furthermore, super-precision tools can be just as expensive as conventional tooling, even if they are used for a more specific purpose. 
Conclusion
Super precise turning centres enable the consistent production of perfect, uniform parts that meet the exact needs and specifications required, typically facilitating part customization to meet specific application design standards or unique customer needs.
Ujjwal handles crucial roles like  AGM Marketing, researcher, and is an author for KDDL – Eigen. He currently works with Eigen for implementing proven techniques and strategies for marketing plans on online and offline platforms. An expert in efficiently executing SEO, SEM, email marketing, social media marketing, PR marketing, Print campaigns, etc. Ujjwal has coordinated an efficient marketing team on various creative campaigns and programmatic buying to support various digital cross-promotion efforts. Implement efficient search optimization strategies with the help of collateral material and metrics.
In his former years, Ujjwal has years of experience in a managerial role for several reputed companies. His years of experience combined with the flair of writing help him come up with result oriented strategies for Eigen.