Eigen has a Wide Array of Contract Assembly Services to Offer
Home > Eigen has a Wide Array of Contract Assembly Services to Offer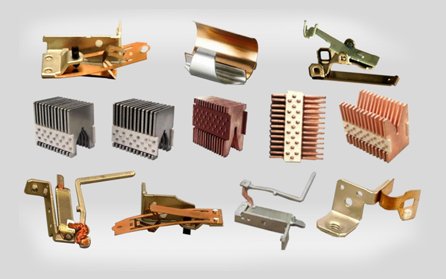 When your main focus is assembly line productivity, sub-assemblies could become expensive. Sub-assemblies require additional tooling, labor, floor space, inventory, administrative cost, and more in order to get the final product on time. However, when you delegate your contract assembly services to a company like Eigen, you can be sure of getting the final product without any hassles, and in a very short time. Eigen is a reputed name in the industry when it comes to getting an integrated solution for a wide array of contract assembly services. Some of the techniques Eigen uses for providing efficient contract assembly services are:
Mechanical assembly
Electro-mechanical assembly
Automated assembly
Arc-chute assemblies are used for MCB, MCCB, and contact assemblies for domestic purposes
Eigen has developed customized gauges for the automated measurement of assemblies
Use of mechanical assembly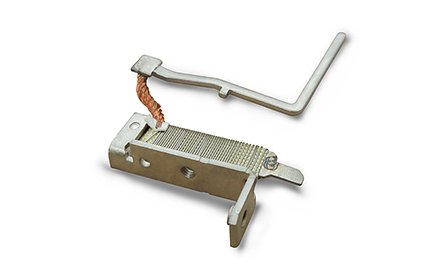 The mechanical assembly techniques at Eigen provide flexible ways to assemble various parts based on function, form and the fit. This also helps to work with several industries with varying mechanical sub assembly needs based on their set standards. Some of the processes involved in mechanical assembly are welding, riveting, spot welding, and mechanical hardware installation of all types. Eigen offers all of these services in-house, as a result of which customers can experience integrated services based on their requirements.
Use of Electro-mechanical assembly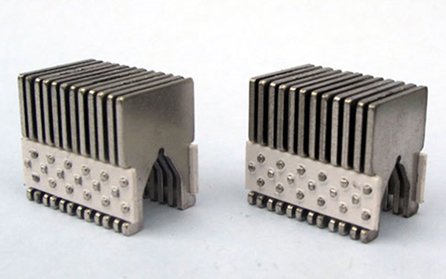 Electro-mechanical assembly is used for wide array of finished products, such as:
Power supplies
Control panel boxes
Weapon systems
Elevator controls
Aerospace industries
Electronic and electrical industries and more
These assemblies are typically a combination of both electronic and mechanical features. A proper connection system is used to closely put the electronic and mechanical functions at work to get the desired output.
Use of automated assembly
The Automated assembly line at Eigen provides tons of benefits to customers. As the name suggests, there are automated processes set in place on the assembly line. Some of the noteworthy benefits are:
A quick turnaround is one of the top benefits of automated assembly. At Eigen, the machines are used in an efficient and smart way so that the turnaround time for every project can be reduced. Only one set of processes is good enough to combine a number of assembly capabilities.
The final product from the automated assembly can be expected to be of high quality. There are certain tasks that are difficult in manual assembly, and it may consume a lot of time as well. However, with the help of automation, these tasks can be done accurately and more efficiently as well. A high degree of conformity across the pieces can also be seen with the help of automated assembly.
Automated assemblies are also efficient in reducing the high labor cost for many industries. With the use of automated assembly, Eigen offers both direct and indirect labor cost savings. The direct savings are very clear here, and when a process is automated, it helps have high output in a short amount of time. This way, the customers are able to get the final product on time, and can focus on other important avenues of their business.
Some top benefits of contract assembly services
Eigen provides contract assembly services for industries like electronics and electrical, aerospace, automotive and ancillary, consumer durables, industrial engineering, and more. All of these industries experience a great value added service in their final products. Eigen ensures that there are proper quality checks conducted on all the assembly lines. The checks are stringent, and the focus is to always provide precise results to customers, regardless of how small or large, or how easy or complex the project Eigen has undertaken is. Some of the top benefits for customers that opt for contract assembly services are:
Lower equipment and facility charges
The industries do not need one product and assembly at all the times. However, if they decide to carry out the assembly in-house, the industries will need lot of space and equipment. However, Eigen takes on this role and provides customers with efficient services without having them investing in extra equipment and facilities.
Assembly workforce needs to be hired, trained and then managed. Eigen has all the needed capabilities and workforce to handle contract assembly services. As a result, customers are able to save a lot on training, hiring and managing the staff needed on the assembly.
The Eigen team undergoes arduous training on a regular basis. As a result, the employees here are thorough with all the processes and ensure that the final product is of the highest standards. The team on assembly lines is highly experienced, with a number of years and arduous training backing them up. The highly experienced team at Eigen helps you be more profitable as well.
Go for the best contract assembly services
In some cases, one of the most successful business initiatives is to not do a certain thing. But the key to success is to find the right partner and then build on your strengths. Eigen ensures that contract assembly services are taken care of in the best way, and always deliver the highest quality in all the processes.
Ujjwal handles crucial roles like  AGM Marketing, researcher, and is an author for KDDL – Eigen. He currently works with Eigen for implementing proven techniques and strategies for marketing plans on online and offline platforms. An expert in efficiently executing SEO, SEM, email marketing, social media marketing, PR marketing, Print campaigns, etc. Ujjwal has coordinated an efficient marketing team on various creative campaigns and programmatic buying to support various digital cross-promotion efforts. Implement efficient search optimization strategies with the help of collateral material and metrics.
In his former years, Ujjwal has years of experience in a managerial role for several reputed companies. His years of experience combined with the flair of writing help him come up with result oriented strategies for Eigen.