Important Metal Stamping Company Parameters to Look for
Home > Important Metal Stamping Company Parameters to Look for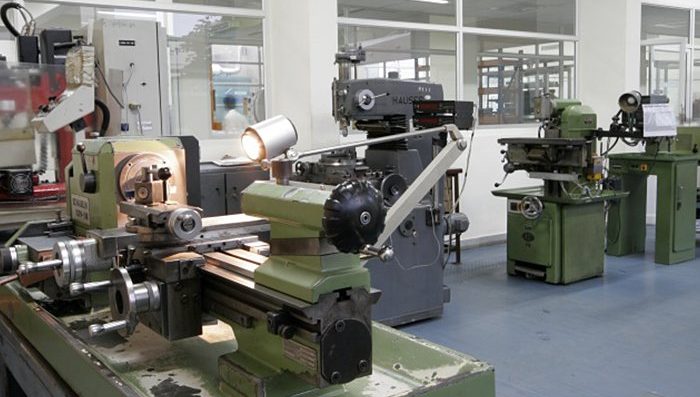 Metal stamping companies are experiencing tough competition across the globe as there are many new ones coming up in the market. Almost all of the companies promise to deliver the best, but only a few have the potential and desire to actually do so. However, just like any other supplier and client relationship, there are no guarantees here as well. It is crucial that as a client, you look at certain important parameters in your precision metal stamping manufacturer in order to get the best results. Here are some of the parameters you need to look for to make the right decision.
Metal stamping production standards
One of the first things that you need to look at is their metal stamping production standards. If you are able to personally visit the metal stamping manufacturer's premises, it will help you get a clearer picture of it. Every metal stamping company is different, and so the standards vary as well. Look at their production, designing, packing, and dispatch standards in order to get an idea about what you can really receive from them.
EXPLORE OUR METAL STAMPING SERVICES
Metal stamping quality standards
Unless put in practice, quality is just a fancy word used to sell a particular product or a service. So make sure that the metal stamping company that you plan on partnering with has quality standards that you are looking for. Quality assurance teams working in reputed companies work meticulously to deliver the best quality metal stamping kit. They set high parameters to ensure that quality is delivered in every step of the production. Quality checks ensure that any minute defect is detected in the early stages. This helps prevent a loss of time, money, and effort while making sure that the client gets the best product delivered.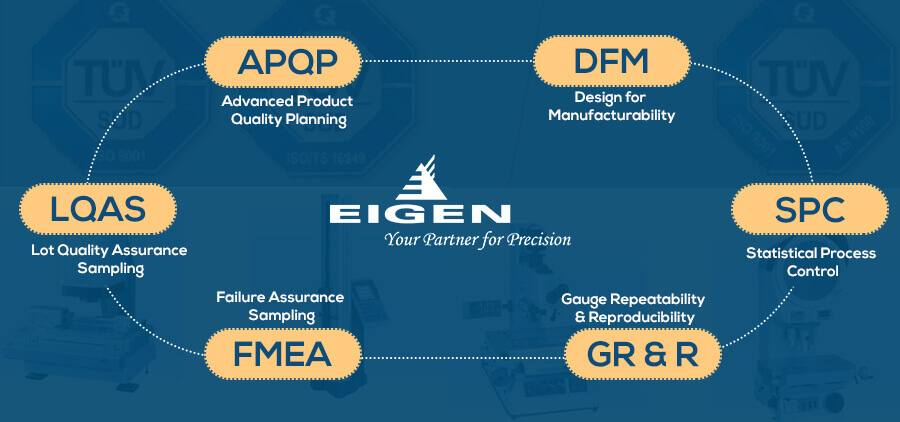 Experienced employees working
Experienced employees play a crucial role in the success of every organization. Experience helps them understand just what the clients are expecting and the best ways to deliver it. On the other hand, creative and new employees help the organization keep up with the latest trends in the metal stamping business. As a result, the companies should have a mix of experienced and young employees working in order to deliver the best for you at all times. There should be experts working in every department so that the end result is perfect.
Advanced technology in design and production
Metal stamping technology is far more advanced these days compared to what it was a few decades ago. So the manufacturers promising to deliver the best only based on their experience and old technology may not be able to provide efficiency. The latest technology will deliver efficiency in every product that is delivered to the clients. The tool designing software, production machines, technology for packing and delivery when the latest help the client save a lot of time, money, and hassles. So you need to look at whether or not the technology used at the metal stamping manufacturer is latest. This is an important parameter that will help you save money and time in the long run.
EXPLORE OUR METAL STAMPING SERVICES
The overall cost
With competition in the market there are some that may offer metal stamping services in dirt cheap prices, but do you want to go for this gamble? With cheap prices, the cheap services are mostly accompanied. However, with metal stamping kit or products, this is not what you are looking for. However, there are manufacturers that offer the most affordable rates on the same. So look for the manufacturers that perfectly fit your bill on the cost of metal stamping.
Eigen: Your preferred partner
Eigen has over 12+ years of working experience in metal stamping manufacturing. Here you will find a mix of creative minds along with experienced professionals that know exactly what the clients need. You can be sure that at Eigen, once the request for a new project comes in, the team here ensures that top quality is provided to customers at all cost. All that the customers need to do is to let Eigen know about their requirements, and the best services are delivered to them by these professionals. A tour of the production facility is always welcomed so that the clients can get a better idea about the overall quality to expect here.
Ujjwal handles crucial roles like  AGM Marketing, researcher, and is an author for KDDL – Eigen. He currently works with Eigen for implementing proven techniques and strategies for marketing plans on online and offline platforms. An expert in efficiently executing SEO, SEM, email marketing, social media marketing, PR marketing, Print campaigns, etc. Ujjwal has coordinated an efficient marketing team on various creative campaigns and programmatic buying to support various digital cross-promotion efforts. Implement efficient search optimization strategies with the help of collateral material and metrics.
In his former years, Ujjwal has years of experience in a managerial role for several reputed companies. His years of experience combined with the flair of writing help him come up with result oriented strategies for Eigen.