In-House Tool Design Improves Quality and Reliability
Home > In-House Tool Design Improves Quality and Reliability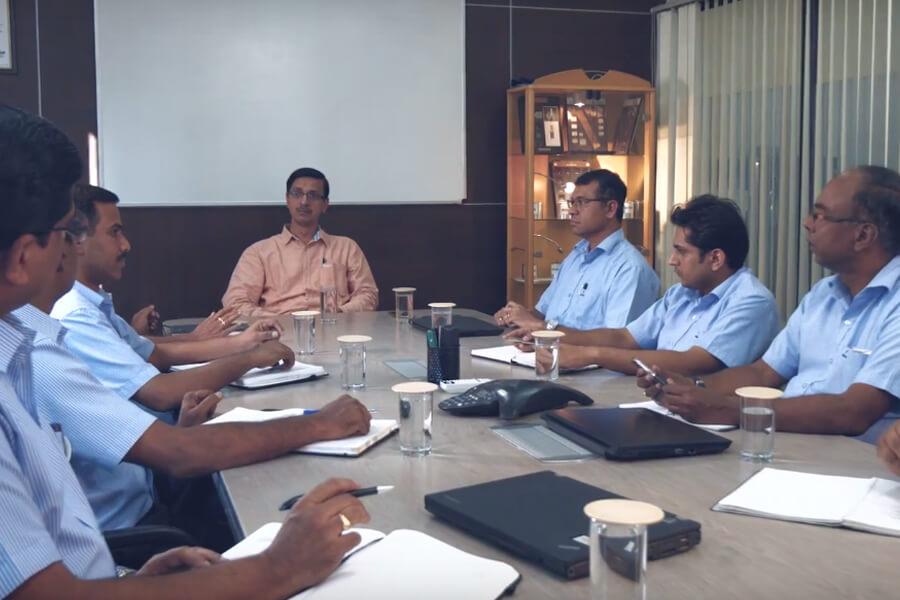 Precision metal stamping companies are in demand, thanks to globalization, and increased sales of many different parts made from needed metal stamping across the world. Customers however, do not just rely on how fast a product can be delivered, they look for quality. Customers depend highly on precision metal stamping company, and so they only partner with manufacturers equipped to provide them with good quality parts and reliability in delivery. There are many ways in which a company can improve quality and reliability, and in-house tool design is one of them. Mentioned below are some of the ways in which this proves to be beneficial in improving quality and reliability.
In-house tool designing is highly effective when it comes to communication. There are various processes involved in designing a tool. There are many complex processes involved when designing a new tool. When the process takes place in-house, it is backed up with good communication. There are various teams of engineers and designers constantly working on the tool design, so that the end result is perfect. On the other hand, if the tool designing is outsourced, it will mean constant communication between the supplier and designer on various issues that may come up. At the end, the result may not be good enough. With in-house tool design, issues can be instantly taken care of because the engineers, designers and decision makers are available in the premises and can anytime come to the tool room.
The in-house tool room can be efficient in this process because they get constant feedback from the team regarding a particular tool, and how efficient it is in the production line. As a result, the engineers assigned for in-house tool design can always improve their processes and techniques based on the feedback from the production team. Over a period of time, the team can come up with flawless engineering because they will know all the exact requirements based on the production. As a result, in the longer run, the tool room engineers are able to constantly design tools with flawless engineering.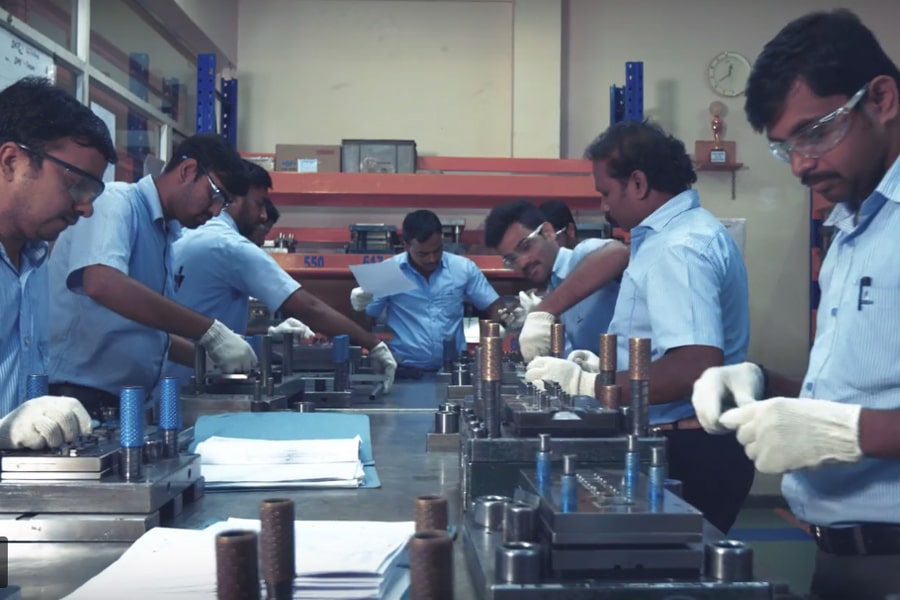 There might be times when tools require maintenance or some changes depending upon the requirements. This is when it will be easy for the engineers to take up the project and provide efficient results. As the tool designers are available in-house, it becomes easy to work on the problem and get reliable maintenance work done on time. The availability of team in-house saves a lot of time and hassles to get the right results.
The in-house tool designers are involved in all the processes, and as a result they are able to provide efficient results on time. From design inception to the implementation of blue prints on the actual design, everything is taken care of, and as a result the company is able to save a lot of time.
As every process in designing is taken care of in-house, Stamping companies are able to save a lot on the cost. All the teams crucial in tool design and development are available in-house and can be easily accessed. On the other hand, the tool can be easily transported from the tool room to the machines on production line. This helps save on the transportation cost. The maintenance can also be taken care of in-house, and this has a huge impact on the overall cost.
Best practices in tool design
The in-house tool design department has lot at stake because they are answerable for any issues that take place, the maintenance, and timely delivery, so that the production of metal stamping parts can be carried out on time. In order to be efficient in this regard, the teams use best practices such as:
Collaborative product and process design
In the CPPD approach, the tool design teams are able to meet the customer specifications and expectations because they get the expert inputs from the engineering teams, and the tool and production teams that work in-house. This helps them design tools that are highly reliable for increased productivity, have a reduced risk of failure and come within the set budget.
Design for manufacturability approach
The DFM process ensures that the tool is designed for easy manufacturing. In the overall product design, a small component may seem to be less significant, but the in-house tool design team realizes the importance and implements it for the ease of manufacturing. The team spends significant amount of time and efforts to make sure that the tool meets specific requirements.
Eigen's state of the art in-house tool design
Stamping Manufacturer Eigen has always believed in delivering the best services to clients. We invest a lot of our time and efforts in research and development along with providing efficient results to our clients. In the regard, our state of the art in-house tool design unit ensures efficiency right from the inception of an idea to the implementation and delivery of a particular project. We have our team of expert designers and engineers working on tool design and deliver precision results on a consistent basis.
Ujjwal handles crucial roles like  AGM Marketing, researcher, and is an author for KDDL – Eigen. He currently works with Eigen for implementing proven techniques and strategies for marketing plans on online and offline platforms. An expert in efficiently executing SEO, SEM, email marketing, social media marketing, PR marketing, Print campaigns, etc. Ujjwal has coordinated an efficient marketing team on various creative campaigns and programmatic buying to support various digital cross-promotion efforts. Implement efficient search optimization strategies with the help of collateral material and metrics.
In his former years, Ujjwal has years of experience in a managerial role for several reputed companies. His years of experience combined with the flair of writing help him come up with result oriented strategies for Eigen.