Industrial Capabilities to Lead Resulting in Oriented Custom Metal Stamping Manufacturers
Home > Industrial Capabilities to Lead Resulting in Oriented Custom Metal Stamping Manufacturers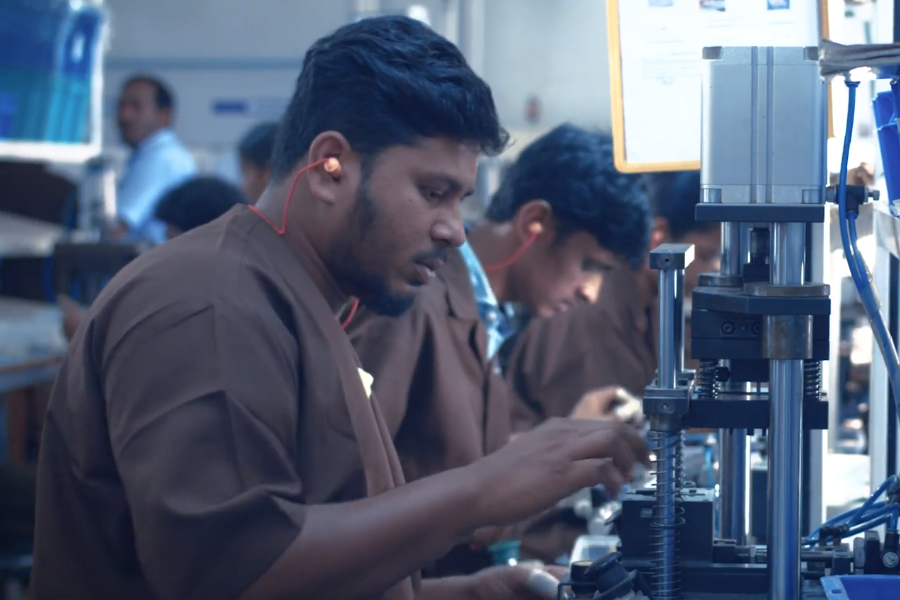 Most metal stamping manufacturers can produce metal products in a wide range of sizes and shapes. In some cases, an off-the-shelf metal component is exactly what a customer needs.  In other cases, off-the-shelf parts do not suit a particular application. Many metal stamping manufacturing companies offer custom engineering, design, and manufacturing services to provide customers with the custom made components that are in line with their specific requirements.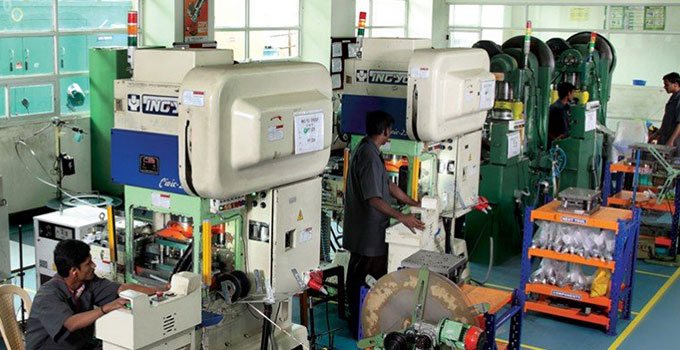 Whether the projects are large or small, expert custom metal manufacturers have developed a variety of manufacturing processes to cut, bend, shape, and transform sheet metal into useful parts. In other words, when manufacturers require a unique metal product or non-standard component, custom metal stamping services can provide both the design and the production assistance needed for these built-to-order parts.
Types of Custom Metal Stamping Services
Custom stamping services can be helpful in all stages of the custom metal manufacturing process. Whether you require support on a component assembly project or a complete production run of items, you may find the following types of custom metal stamping services beneficial:
Designing:


Working out the concept, creation, or analysis of an exact part or product characteristics.

Building:

The actual construction of the component.

Assembly and finishing:


The improvement of the components quality through treatments after custom metal stamping process.
Custom Metal Stamping Design Services
Manufacturing a non-standard product often requires a fair amount of design and planning. If the preparation is not adequate it can result in a custom metal part with improper dimensions, structural weaknesses or other unwanted attributes that would compromise its quality. To attain optimal results, metal stamping manufacturers take into consideration
Some of the following custom design services:
Conceptualizing:


Decide on how a product should look and which of these features such as strength, appearance, versatility and so on are important and provide conceptualization assistance to your general idea. This will help determine the exact components or material characteristics necessary to accomplish your project.

Computer-aided designing (CAD):


Metal stamping manufacturers are able to see a three-dimensional representation of their product by means of CAD programs. This also helps them identify potential structural weaknesses before the actual production.

Tooling design:


Help in designing specialized production tools.
Custom Build Services
Choosing a custom metal stamping method suited to a given project depends on the product's intended purpose, the geometry of the part, and the materials used in crafting it.
Some Common custom metal stamping processes are:
Bending:


Bending is a forming operation, in which force is applied on the sheet to form it into a desired shape.

Blanking:


Blanking is generally performed on a large scale to save up the slug for later use

Shearing:


A shearing operation is used either to divide or separate a metal into two pieces.

Punching:


In order to create decorative indentions or other features, uniquely shaped turrets punch the metal.

Piercing:


Punching and piercing operations are almost similar except the shape of the punch are bullet shaped.
Finishing and Assembly Services
To achieve their intended specifications certain custom metal stamping products require secondary finishing treatments. Assembly services might be required to combine two or more components into a functional unit. Common secondary custom metal manufacturing services include adhesive bolting deburring,plating, bonding, riveting, grinding, sawing, screwing, and painting.
Custom Metal Manufacturing Materials
Most custom metal manufacturing is crafted from a range of commonly used metals and their alloys. Some of the most popular metal types available for custom metal manufacturing are brass, aluminum, iron, copper, nickel, titanium, and various grades of steel.
Choose the right Custom Metal Manufacturer
Choosing the right custom metal manufacturer appropriate to your needs is a crucial decision that can affect product quality, manufacturing rate, and cost-effectiveness of that particular project. Therefore, before deciding, consider the points that might help you in make an informed decision. Some of those considerations of the metal stamping manufacturers are, the industries served, their experience, type of machinery and tooling that they use, production type and stock materials. These will help you make a wise choice.
Ujjwal handles crucial roles like  AGM Marketing, researcher, and is an author for KDDL – Eigen. He currently works with Eigen for implementing proven techniques and strategies for marketing plans on online and offline platforms. An expert in efficiently executing SEO, SEM, email marketing, social media marketing, PR marketing, Print campaigns, etc. Ujjwal has coordinated an efficient marketing team on various creative campaigns and programmatic buying to support various digital cross-promotion efforts. Implement efficient search optimization strategies with the help of collateral material and metrics.
In his former years, Ujjwal has years of experience in a managerial role for several reputed companies. His years of experience combined with the flair of writing help him come up with result oriented strategies for Eigen.