Progressive Press Tool Design: Practices That Reduce Scrap
Home > Progressive Press Tool Design: Practices That Reduce Scrap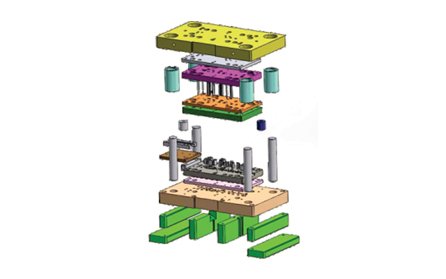 Sheet metal stamping is one of the most widely used services by several industries such as automotive, aerospace, defense, and the likes. Progressive press tool design is one of the techniques that is opted for specialized projects. Not every sheet metal manufacturer specializes in this service and so the clients rely heavily on experienced manufacturers. However, reducing scrap is an important criterion that industries look for because this not only ensures efficient use of raw material but also saves a lot in the longer run. Let us discuss some of the top practices that experienced manufacturers use to reduce the scrap in progressive tool design.
A Good Plan
One of the first things that experienced manufacturers do is to plan a strategy revolving around the progressive tool design. Rather than simply relying on their experience, the manufacturers do well to understand the requirement of their clients.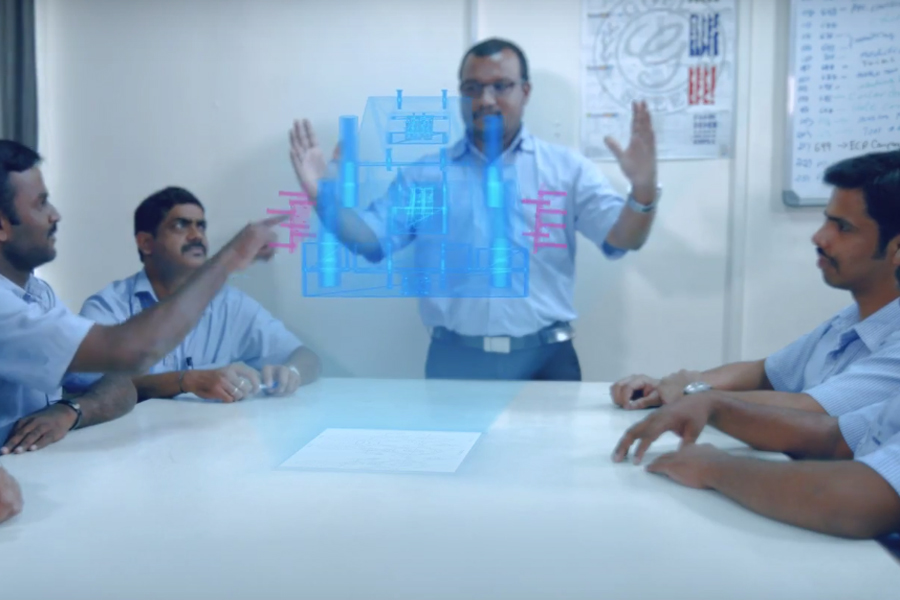 After carefully studying their client's requirements the process of tool design starts.
Good Designing Tools
There are specialized design tools in the market that help designers to create a unique design for every press. The latest software for designing helps to achieve good results. So one of the practical ways is to keep upgrading the design software and tools that are used by the design teams. It is important to visualize the die and its functions in real-time, and the latest software will help do just that. Some manufacturers get comfortable with their traditional ways of designing the tools but in these competitive times, it is important to implement the latest techniques and tools for efficient results.
Trial Runs are Mandatory
Once the die is designed efficiently, it is time for trial runs. It is during the trial runs that the manufacturing teams will be able to see exactly how the tool is functioning in real-time situations. How much time does it take for the progressive stamping cycle to complete? What is the amount of scrap? Are there any delays that can be curbed? These are some of the questions that the manufacturing teams can get answers to. When problems are noticed, the teams can then implement relevant solutions to further enhance the quality of progressive press tool design.
EXPLORE OUR PROGRESSIVE TOOLING SERVICES
Efficient Tool Placement
This process requires sufficient time and planning. If tool placement is not done right, it will have an overall impact on the production and this can result in more scrap material as well. When tool is placed right, it will ensure that the press cycle runs efficiently and the results are as expected.
Plan For Longer Runs
The goal of progressive press tool design is longer runs and clubbing several steps of metal stamping into one. For example, the coining, punching, bending, and many other processes can be designed to take place progressively in one cycle. This ensures that the time used in production is less and more importantly reduced scrap material. The material feed needs to be continuous and this will ensure that the complete parts can be manufactured in a shorter time as well.
Hurry Will Make Worry
Remember that in the progressive press tool design the overall process of setting up a die and the important task of the die setter should be taken seriously. Tooling cost is enormous and any mistakes can result in losing thousands of dollars. So hurrying up the process without proper care and attention will only result in waste of money. While the overall idea of reduced waste is to save money; imagine spending a huge amount on something as a misaligned die setting. Make sure that you have a checklist of things from the design to manufacturing so that the overall results will help save you on the cost.
Making Best Use of Raw Material
Efficient designing will ensure that you make the best use of raw material and in this way reduce scrap material. However, remember that it is not just the software but also a creative team of engineers that can make this happen. Especially, when the tool room is in-house with the manufacturers it has a great impact on the overall design and efficiency of the project.
Having Efficient Quality Control
Quality control is often professed about but is unfortunately not taken seriously by many of the manufacturers. However, the experienced companies know the true value of this important aspect and so they meticulously implement quality control measures across the production line. With quality control, it is possible to identify any defect in manufacturing during the early stages.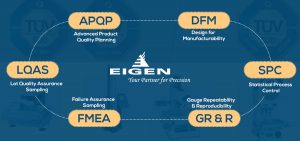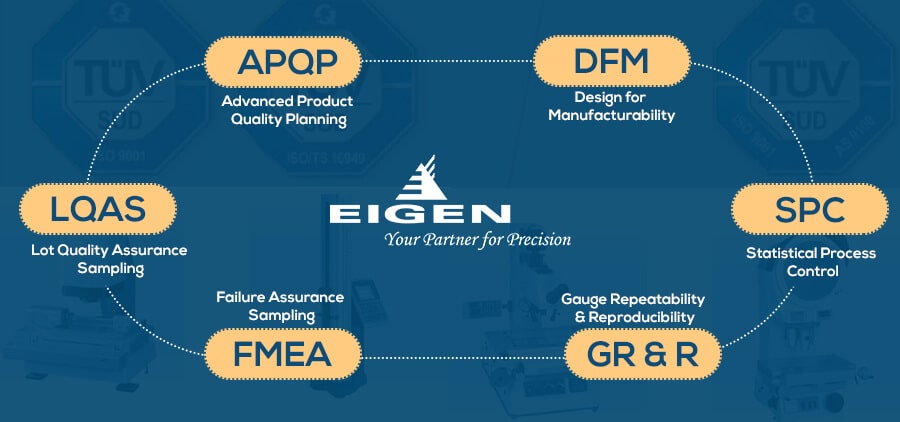 The manufacturers are then able to implement the required changes before proceeding with the project. This helps to reduce scrap material and helps the client save money. Imagine a scenario where efficient QC is not in place. The project continues and industries such as aerospace or defense identify that they cannot work with the delivered material…a disaster indeed and a huge loss to both the manufacturer and the client.
Choosing the Right Manufacturer
It is crucial that you choose the right manufacturer for the project. Every manufacturer professes that they have efficient strategies in place for progressive press tool design, but not all are experienced in this area. So rather than just believing in the promises, it is important to pay a site visit and look for yourself whether or not the statements are true. Look at the technology used in ensuring there is less scrap material during the stamping process. This will ensure that you find the right resource that is experienced, trustworthy, and will help you save considerable cost in the project.
DISCUSS YOUR PROGRESSIVE TOOLING NEEDS? CONTACT US!
Eigen: Your Trusted Progressive Press Tool Design Partner
With a long list of clientele spread across the globe, Eigen is experienced in providing the most cutting edge technology in progressive press tool design. A state of the art manufacturing that has the experienced teams, latest tools, and sophisticated technology you can be sure to receive only the best results in all your requirements. The in-house tool room and an exceptional design team look through that the best use of raw material and state of the art press machines is made.
Ujjwal handles crucial roles like  AGM Marketing, researcher, and is an author for KDDL – Eigen. He currently works with Eigen for implementing proven techniques and strategies for marketing plans on online and offline platforms. An expert in efficiently executing SEO, SEM, email marketing, social media marketing, PR marketing, Print campaigns, etc. Ujjwal has coordinated an efficient marketing team on various creative campaigns and programmatic buying to support various digital cross-promotion efforts. Implement efficient search optimization strategies with the help of collateral material and metrics.
In his former years, Ujjwal has years of experience in a managerial role for several reputed companies. His years of experience combined with the flair of writing help him come up with result oriented strategies for Eigen.