Stamping Press Tools Carry High-Speed Production. Know-How?
Home > Stamping Press Tools Carry High-Speed Production. Know-How?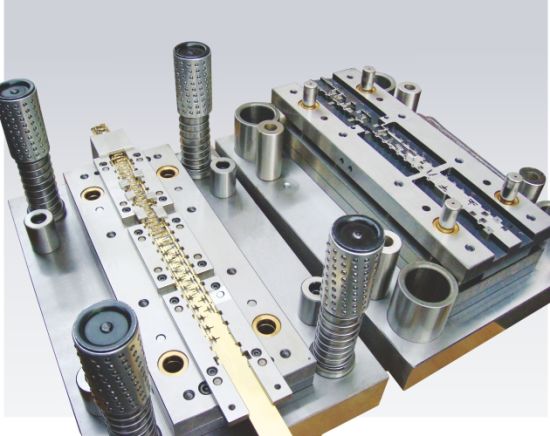 High-speed production in the sheet metal stamping industry is the need of every customer. How does a sheet metal stamping supplier deliver accordingly? Press tools are crucial in delivering high-speed production to customers. There are several different approaches that manufacturers take and it varies based upon the client's requirements.
Many traditional press tools can perform one action and that is the single stroke and short-run stamping. This traditional tool meant that there is a different operation for each part of the process. It also resulted in high labor costs, long lead times, limitations in creating tight-tolerance and intricate parts. However, with the progressive stamping tool process, the press tools are used differently and this is the approach taken for high-speed production. Let us see how exactly press tools add speed to production.
Benefits of Progressive Stamping Approach
The inefficiencies and hassles of working on different components in different steps are removed with a progressive approach. This is a recommended approach when producing small components but at high speeds. When the press tools are designed to work in a progressive manner it saves a considerable amount of time required for production and cost in the long run.
In the traditional approach, it meant that more laborers are used for manual processes to carry out. For example, there would be manual work to feed and remove the product after one cycle, and then again repeat the same for the other process until the final part is manufatured. This would continue until the delivery. However, with the enhanced capability in progressive stamping, now the press tools can be used to work progressively with sheet metal while reducing the labor cost required on several steps. With the help of electronic monitoring and machines, the operators can also oversee many machines working simultaneously.
Speed or high-speed production is a norm to keep up with the growing customer demands. The press tools, when designed to function in a progressive manner, produces more components in less time. Industries such as automobile, aerospace, have heavy requirements to keep up with their customer needs. This approach helps to deliver more products in less time and this helps to serve their customers well.
Cost is a huge factor in the metal stamping industry. So when the manufacturer works efficiently in ensuring that the parts are placed strategically it helps to reduce the overall cost of the project. A strategic plan helps to identify areas that result in inefficiency in the cost and this, in turn, helps businesses to identify and fix the cost issue efficiently. As a supplier takes the right steps to save costs, the customers are more inclined to work with them for the long term.
EXPLORE OUR PROGRESSIVE TOOLING SERVICES
Reduction in Scrap Material
When designing the press tools, the tool room engineers work on ways to enhance the overall use of sheet metal. This, in turn, reduces the scrap material. In big projects, the scrap material burns a hole in the pocket that many customers have gotten used to. What if this scrap can be reduced? What if you start saving costs in this area? Well, a good design press tools help in reducing the scrap material so that you can save in the long run. A customer is able to save a considerable amount of money, time and resources so that the overall process can be efficient.
Also Read: Types of Progressive Tools That You Should Know About
Apart from designing the press tools, it is also the combination of good technology that makes a difference in the overall production speed. In many areas, the press stamping suppliers use automation to remove the laboring and time consuming manual processes.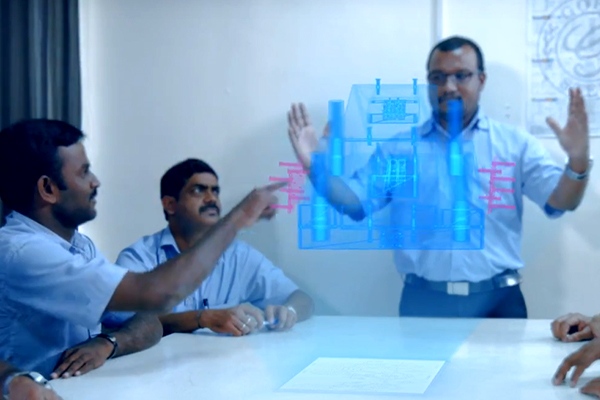 Automation not only helps in saving the time and cost but more importantly, it enhances the overall stamping quality. If you are able to get the combination of high speeds with getting tight tolerance, then it works as a win-win situation. Most of the reputed companies use good technology and automate their processes to deliver the best results to the clients.
Design Adds to High Speed
How you design press tools has a direct impact on what results you will receive. If you do not have an efficient design it will be impeding the overall production. Design team use the best tools to ensure that the parts are designed to make optimum use of the sheet metal. This is where creative minds and engineers collaborate and make the best use of resources. An in-house tool room further enhances the overall process by ensuring that the process from design to production is less time-consuming. It also speeds up any maintenance, or changes required to the tools during the production process.
DISCUSS YOUR PROGRESSIVE TOOLING NEEDS? CONTACT US!
Cost Reduction and High Speed
It was considered that the latest technology will only mean adding more cost to the already existing stamping process but that's not the case in reality. The manufacturers who have implemented the latest technology across the organization, ensure that the best quality components are manufactured at high speeds and low costs. This helps customers save costs on unnecessary steps that impact high speeds and expect the best results for their project.
Also Read: Progressive Stamping Die Design Tips
Eigen: Your Partner for Stamping Press Tools
Eigen has the most dynamic team in press tools design and manufacturing. The company has a reputation to embrace new technology and always train their employees to keep up with the trending metal stamping processes. Eigen is ISO certified and maintains this high standard in every process from design to delivery of the finished products. The thought leaders at Eigen have piloted several sophisticated projects in aerospace, industrial engineering, etc. The global clientele relies heavily on the company die stamping press to deliver metal stamping components at high speed. Eigen is strategically located near Bangalore International Airport and is very well connected to the different countries around the globe. All that you need to do is spell out your requirements and Eigen will deliver accordingly.
Ujjwal handles crucial roles like  AGM Marketing, researcher, and is an author for KDDL – Eigen. He currently works with Eigen for implementing proven techniques and strategies for marketing plans on online and offline platforms. An expert in efficiently executing SEO, SEM, email marketing, social media marketing, PR marketing, Print campaigns, etc. Ujjwal has coordinated an efficient marketing team on various creative campaigns and programmatic buying to support various digital cross-promotion efforts. Implement efficient search optimization strategies with the help of collateral material and metrics.
In his former years, Ujjwal has years of experience in a managerial role for several reputed companies. His years of experience combined with the flair of writing help him come up with result oriented strategies for Eigen.