How Custom Metal Stamping Dies Meets High Volume Production?
Home > How Custom Metal Stamping Dies Meets High Volume Production?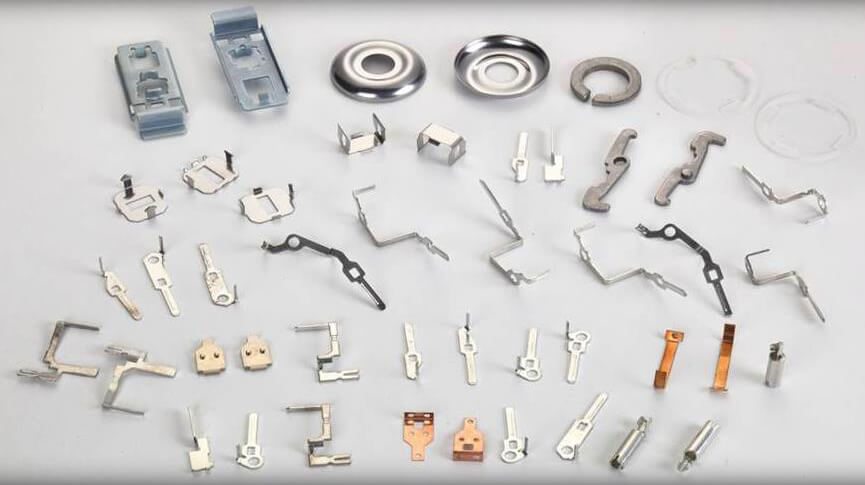 Industries with high volume production prefer to go for custom metal stamping options. Custom metal stamping processes require custom tooling and techniques specific for a particular project on hand. In order to ensure that all parts meet exact specific requirements, many industries opt for custom metal stamping dies.
Here are some of the top ways in which custom metal stamping dies helps meet high volume production for several different industries:
What exactly is Custom Metal Stamping Dies?
Stamping dies as the name suggests are tools that are custom designed to be used with stamping press. The goal is to form or cut sheet metal into the required shape. The tools are designed and shaped by keeping the specific project requirements in mind. Typically, the stamping dies are manufactured from steel specifically used for making tools.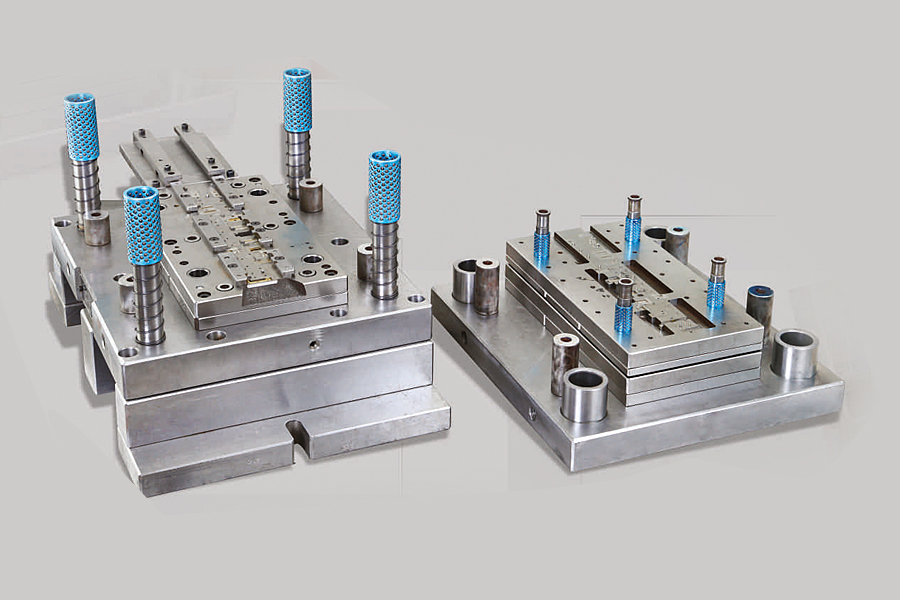 These tools are competent in cutting away any other type of metal and at the same time maintain the tolerance that the metal stamped parts require. Reputed companies have in-house tool/die shop with experts experienced in designing complex tools.
Custom Metal Stamping Dies in Electrical and Electronics
Electrical and electronics industry is agile, and there are always new equipments, designs, and supporting structures required. For example, the latest electrical switches, panels, etc. will need custom built structures. In order to serve this need in the market, the custom metal stamping dies are effective as the required designs can be easily be achieved. Most of the times, the electrical and electronics industries will require high volume production. This is where custom dies help achieve the results that help this industry remain in trend.
Custom Metal Stamping Dies in Automotive Industry
Automotive Industry thrives with efficient metal stamping. However, the basic requirement is to get high volume production if they want to have a chance to keep all their customers happy. Once the tool is designed according to specific requirements, it then helps create the stamped parts according to specific requirements.
The tool and dies designing team looks are specific areas and modify them so that the production operations can be smooth and efficient.
Designed for High Volume Production
Most of the industries looking for high volume production looks for custom metal stamping die solution. Especially the industries such as automotive, electrical and electronics, and aerospace have requirements for custom stamping solutions with high volume. This is when the custom metal stamping die come in handy because the specific requirements given detailed attention when designing the dies.
The Process from Ideation to Designing
One of the most important tasks of custom metal stamping die is to come up with a foolproof design. The latest tools such as CAD modeling software are used by the designing tools to give shape to the dies. Once the design is prepared, the engineers then work towards giving shape to the tool based on the custom client requirements. Once the designing is done and a custom die is produced, the quality assurance team works toward checking the specific areas of the tool to ensure efficiency. Finally, the custom metal stamping die goes to the production station and desired parts are produced.
Eigen: Your Custom Metal Stamping Dies Design Partner
Eigen is renowned across the globe for its expertise in designing custom metal stamping die. The creative team of engineers work closely with the clients to understand their specific requirements before starting the work process. The end goal is to come up with a product that adds efficiency, saves time, and provide top-notch results in metal stamping. The in-house tool room makes it the overall process from design to production a much faster one. Once you spell out your custom die requirement to team Eigen, the professionals will ensure that they exceed your expectations.
Ujjwal handles crucial roles like  AGM Marketing, researcher, and is an author for KDDL – Eigen. He currently works with Eigen for implementing proven techniques and strategies for marketing plans on online and offline platforms. An expert in efficiently executing SEO, SEM, email marketing, social media marketing, PR marketing, Print campaigns, etc. Ujjwal has coordinated an efficient marketing team on various creative campaigns and programmatic buying to support various digital cross-promotion efforts. Implement efficient search optimization strategies with the help of collateral material and metrics.
In his former years, Ujjwal has years of experience in a managerial role for several reputed companies. His years of experience combined with the flair of writing help him come up with result oriented strategies for Eigen.