The Key Considerations to Pick the Right Metal Stamping Manufacturing Company
Home > The Key Considerations to Pick the Right Metal Stamping Manufacturing Company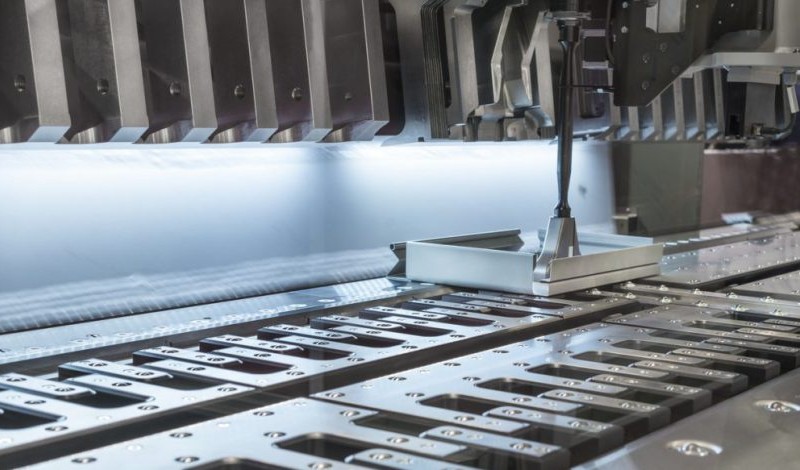 Metal stamping is the manufacturing process employing a specialized press along with a tool and die set to form sheet metal into its specified size and shape. The industry experts employ metal stamping processes to generate a range of industrial products and parts.
When looking into metal stamping manufacturing companies, there are various considerations to keep in mind. You have to vet a company delivering the best value to your project.
The following details offer a complete overview of the main factors you should consider while selecting a metal stamping company. In addition to the ability to perform metal stamping, there are qualities such as a wide selection of other finishing and fabrication services, higher quality standards, and extensive industrial experience that indicate great value.
Partner vs. Supplier
Whenever you source a metal stamping company, it is vital to know the difference between a supplier and a partner. The supplier has metal stamping abilities to meet the project demands and your stamping manufacturing partner offers the requisite metal stamping services.
The latter has to offer you customized solutions, including assistance in design and engineering, finishing, and manufacturing services. These help in reducing the timelines to production and minimizing the cost of production. 
Advanced Stamping Capabilities
Specialization is a preferred attribute. For instance, a few projects do not overtly indicate the kind of metal stamping process required. The metal stamping companies offer various capabilities available in-house, that are best for accommodating these projects. But, for every project needing advanced metalworking, it is important to operate with a specialist to ensure greater precision and accuracy of the finished parts.
Tooling Design & Development Services
The metal stamping firms that maintain their in-house tooling design and development team have greater control over the part and processing quality. They can create custom tooling for every project as they can ensure adherence to the requirements of the products. 
Also Read- Benefits of Using Combination Die For Your Metal Stamping Project
Capabilities & Services
You need to find out about the potential of the stamping manufacturing vendor and explore their services and capabilities. Stampings, for sure, are one of the best capabilities; however, they should be able to perform other processes like piercing, coining, progressive stamping, shallow draw stamping, etc. that you require.
It is vital to understand exactly the type of services offered by the metal stamping company, mainly when a few companies offer ancillary services that lower the cost of delivery along with the turnaround time.
There are a few pertinent questions you can ask the metal stamping company; whether they have the right capabilities for meeting the project requirements that you need, along with other specific services offered to benefit your organization. Lastly, always be sure to inspect whatever testing procedures they use for the material stiffness along with destructive and non-destructive testing processes.
Tracking the Record of Deliveries
The other vital thing you should look at the metal stamping manufacturing company is their track record in terms of their deliveries. A sound metal stamping vendor can offer you better documentation, which displays that they meet the deadline for the requirements of the clientele.
You should always ask to check out the documentation instead of accepting their assurances to meet the deadlines. You should also enquire them about their policy to offer on-time deliveries in tight delivery timelines without disruptions to the supply chain.
High-quality Practices
Generally, one of the primary things you need to consider in the metal stamping company you are selecting is if they manufacture goods of high quality. A reputed vendor is committed to the production of quality items and has programs in place along with the help they get under the process controls, various quality assurance programs, and capacity studies.
To know more about the specifics of the commitment to high quality, you should always know whether the industry standards apply to the manufacturing of parts you wish to get done. You should inquire how often they perform the tooling maintenance and how long they are testing the parts produced under their facilities.
Also Read- The Important Function of Metal Stamping Dies
Closing Thoughts
You should always evaluate the capacity whenever you are planning to select the best metal stamping manufacturing companies. A few vendors are inclined to deal with the massive volume of customers, and if you have a smaller volume requirement, it may be difficult to find the right vendor to meet your needs.
When considering their associate's capacity, you should always ask the vendor candidate about their capacity performance. Be satisfied with all these aspects before selecting a metal stamping company.
Ujjwal handles crucial roles like  AGM Marketing, researcher, and is an author for KDDL – Eigen. He currently works with Eigen for implementing proven techniques and strategies for marketing plans on online and offline platforms. An expert in efficiently executing SEO, SEM, email marketing, social media marketing, PR marketing, Print campaigns, etc. Ujjwal has coordinated an efficient marketing team on various creative campaigns and programmatic buying to support various digital cross-promotion efforts. Implement efficient search optimization strategies with the help of collateral material and metrics.
In his former years, Ujjwal has years of experience in a managerial role for several reputed companies. His years of experience combined with the flair of writing help him come up with result oriented strategies for Eigen.